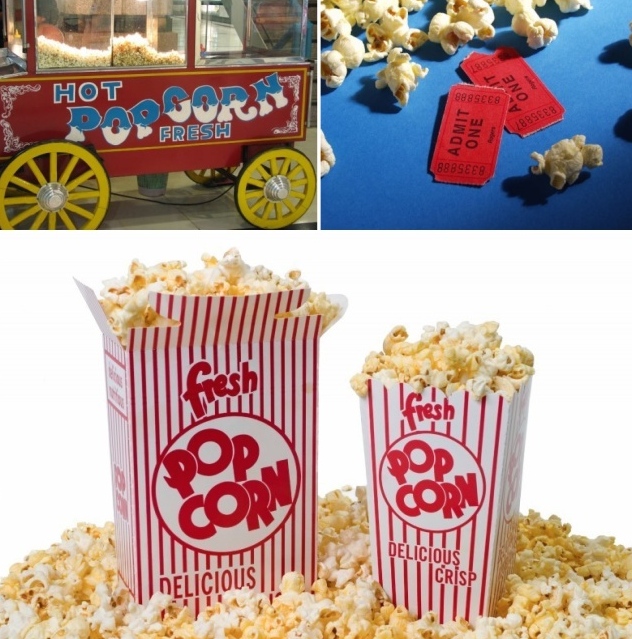 Movies and POPCORN, the two have gone together, have been two pees in a pod for as long as we can remember. Today we celebrate our favorite movie-going snack on National Popcorn Day!
Did you know…
1) One of the ancient ways to pop corn was to heat sand in a fire and stir kernels of popcorn in when the sand was fully heated?
2) Charles Cretors, founder of C. Cretors and Company in Chicago, introduced the world's first mobile popcorn machine at the World's Columbian Exposition in Chicago in 1893.

3) Popcorn was integral to early 16th century Aztec Indian ceremonies. Bernardino de Sahagun writes: "And also a number of young women danced, having so vowed, a popcorn dance. As thick as tassels of maize were their popcorn garlands.

Learn all about healthy and sweet/savory popcorn recipes at http://www.popcorn.org