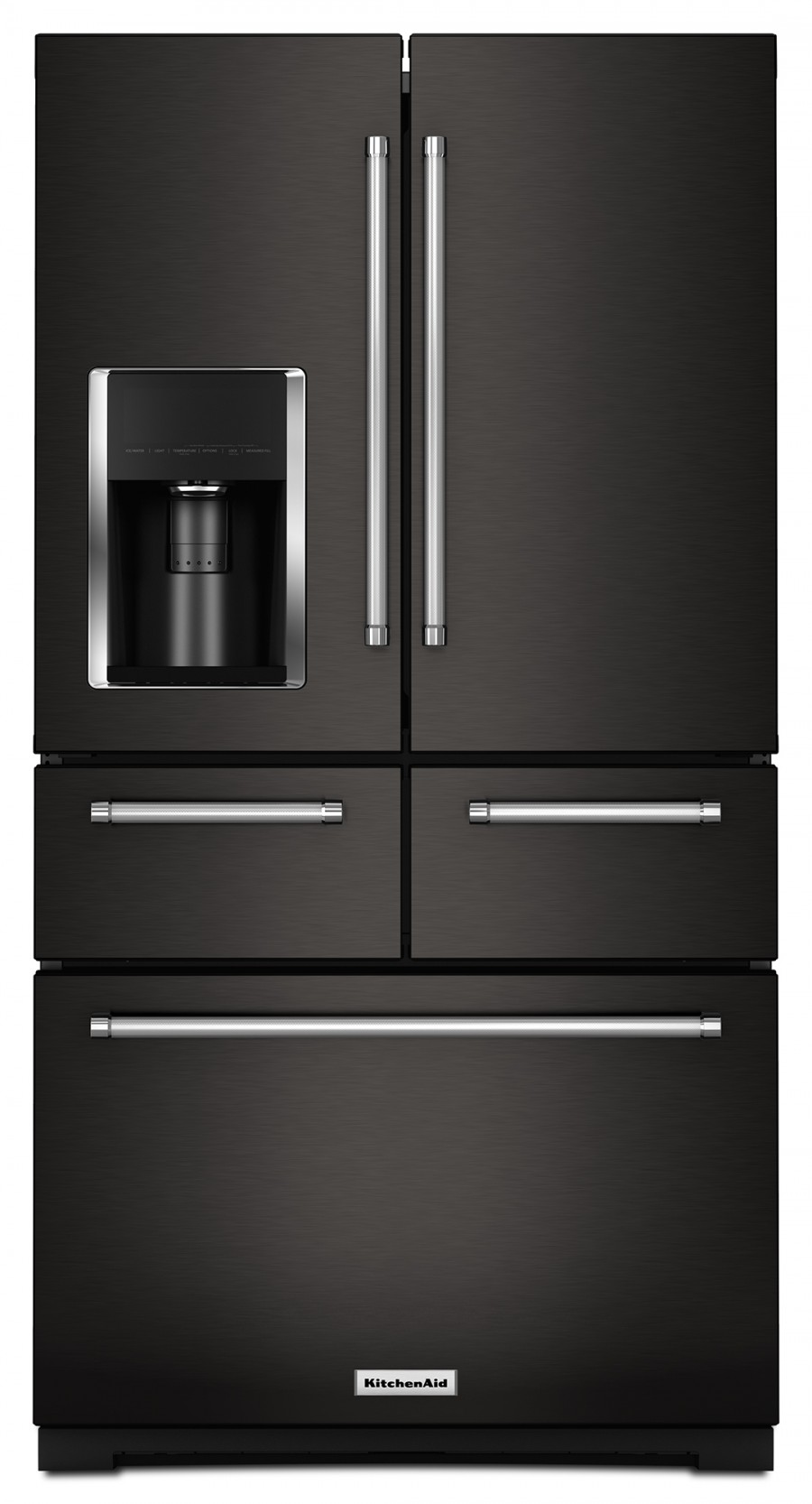 KitchenAid is unveiling a dramatically designed major appliance collection available in stainless steel, black, white and black stainless steel, an industry first.
Reflecting visual cues from its best known product, the iconic stand mixer, the new collection is wholly original yet uniquely identifiable as the KitchenAid brand. It will be the brand's first collection to launch globally, with U.S. availability starting in April of 2015.
Soledad characterizes the new design as bold, sophisticated and professionally-inspired, but with a warm, non-industrial look that will enhance a range of kitchen styles. New design elements, noticeable throughout the collection, are particularly striking against the new black stainless steel finish.
Among these design elements are red KitchenAid brand medallions that cap the sturdy bar handles found on its refrigerators, wall ovens and dishwashers. Inscribed with "KitchenAid" and "1919" — signifying the year the stand mixer was introduced and the brand was founded — the medallions are meant to serve as "our iconic finishing stamp, a mark of craftsmanship and precision," said Soledad.
Beyond the brand's signature red, the medallions will be offered in other optional colors. Additional details include handles etched with a professional-style, cross hatched pattern that enhances grip, and chrome inlaid frames that accent the transition between glass and other surfaces.