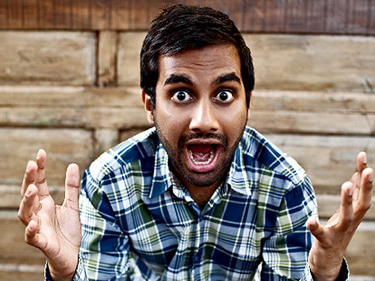 Aziz Ansari will bring his comedic prowess back to Netflix, this time live from the stage at Madison Square Garden, with his brand new Netflix original stand-up comedy special, Aziz Ansari: Live At Madison Square Garden. The special will launch on Friday, March 6 at 12:01am PT in all territories where Netflix is available.
In the special, Ansari headlines the iconic Madison Square Garden and delivers his most hilarious and insightful stand-up yet. Filmed in front of a sold-out audience, Ansari's latest special is an uproarious document of the comic in top form — covering topics ranging from the struggle of American immigrants to the food industry to relationships to gender inequality.
Live At Madison Square Garden joins Ansari's first acclaimed Netflix original stand-up special, Buried Alive, which is currently streaming on Netflix around the world. Ansari's previous stand-up specials, Intimate Moments for a Sensual Evening and Dangerously Delicious, are also available for streaming on Netflix in the U.S., Canada, UK, Ireland and the Nordics.