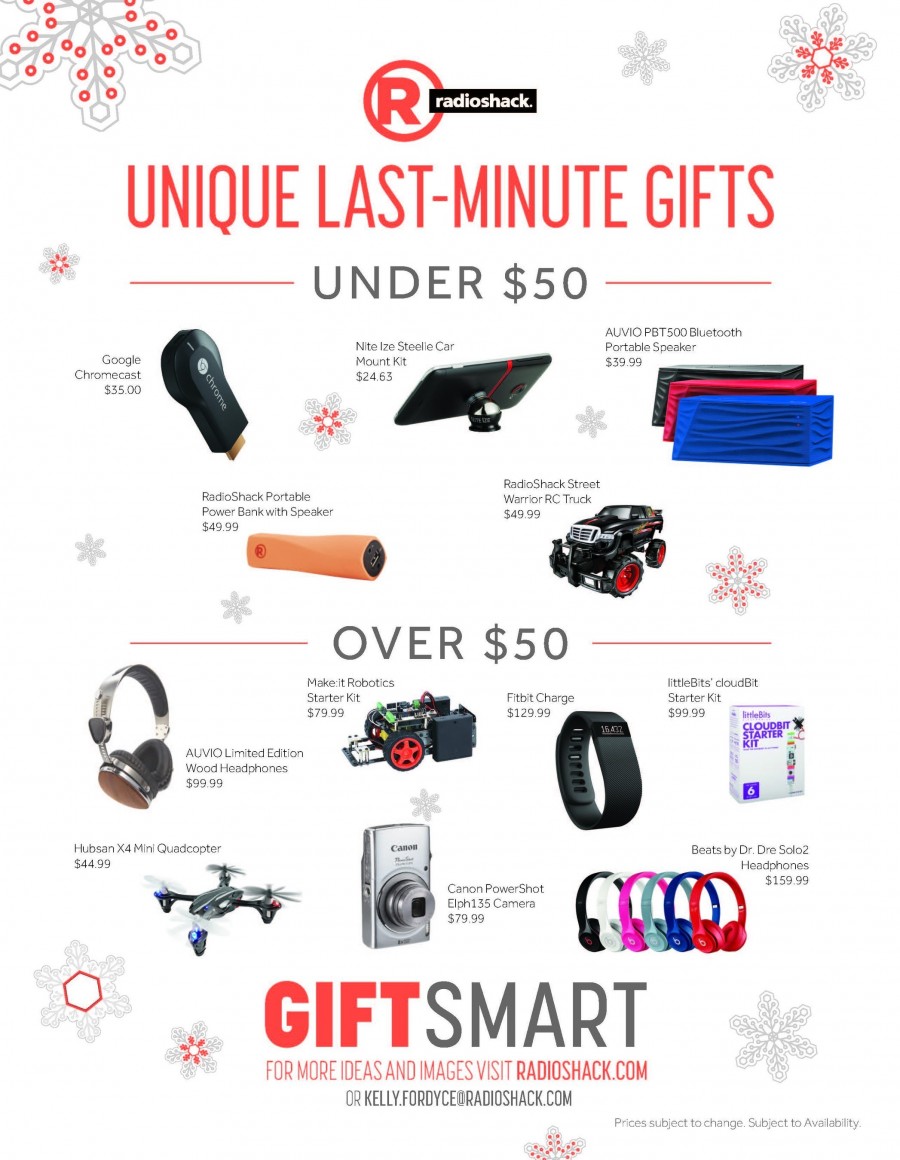 Many shoppers spend a majority of their time searching for the perfect present, only to realize they forgot to find the right stocking stuffer or gift topper for their friends and loved ones. RadioShack has a wide array of unique gifts and last-minute additions that can turn a ho-hum holiday into an epic celebration.
RadioShack's stocking-stuffer selections, starting at $0.99, are sure to satisfy each member of your family, whether they are sound aficionados, shutterbugs, gadget gurus, mobile-device devotees, outdoor enthusiasts or decorative divas.
Online shoppers can be sure they'll deliver Christmas cheer with RadioShack's free two-day shipping on all orders for the holidays. Customers who shop on RadioShack.com from now until Dec. 22 at noon CST can get free upgraded two-day shipping.
For the Sound Aficionado
RadioShack has top products for those members of the family who are creating the soundtrack to their life. Prices subject to change.