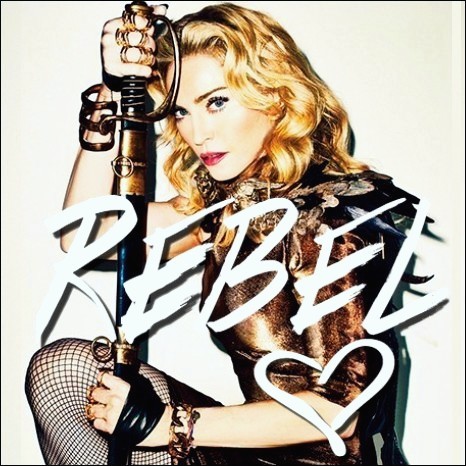 Madonna is hitting all the right notes this holiday season and her new music has gone to #1 in over 40 countries on iTunes charts around the world, including the U.S.,  with the release of six songs from her forthcoming album Rebel Heart. In seven of those countries she had multiple No. 1's.
The single "Living for Love" is currently No. 1 in over 20 countries and in another staggering achievement for the Material Girl, all six songs have been in the top ten on iTunes in several  countries.  The six songs – "Living For Love," "Devil Pray," "Ghosttown," "Unapologetic Bitch," "Illuminati" and "Bitch I'm Madonna (featuring Nicki Minaj)" – are available immediately when you pre-order Rebel Heart: iTunes.com/Madonna.
The news of the surprise drop came when Madonna posted a link over the weekend on Instagram announcing the release of the six songs as, "an early Christmas gift" to those that preordered the album. Fans immediately went to iTunes and drove the songs to #1 around the globe.