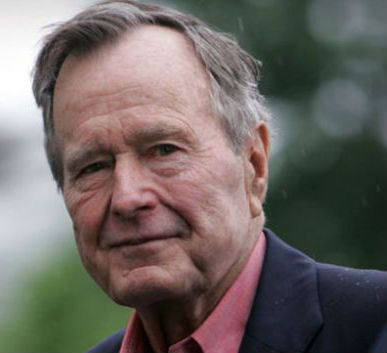 Photo: http://mspot.us/george-bush-senior-donates-his-socks-to-charity/
Former President George H.W. Bush was hospitalized on Tuesday at Houston Methodist Hospital, according to a statement made by his staff. 90 year-old Bush was experiencing shortness of breath. 
The statement said, "President Bush was taken by ambulance to the Houston Methodist Hospital as a precaution after experiencing a shortness of breath earlier this evening."
The hospital is holding the former President for observation as a precaution. In January of 2013, Bush spent over a month in the hospital due to a bronchitis-related cough and other health issues.
According to USA Today, Bush is the oldest-living former president and vice president.
White House spokesman Eric Schultz said "President Obama and the first lady send their good wishes to the former president and the entire Bush family during this holiday season."