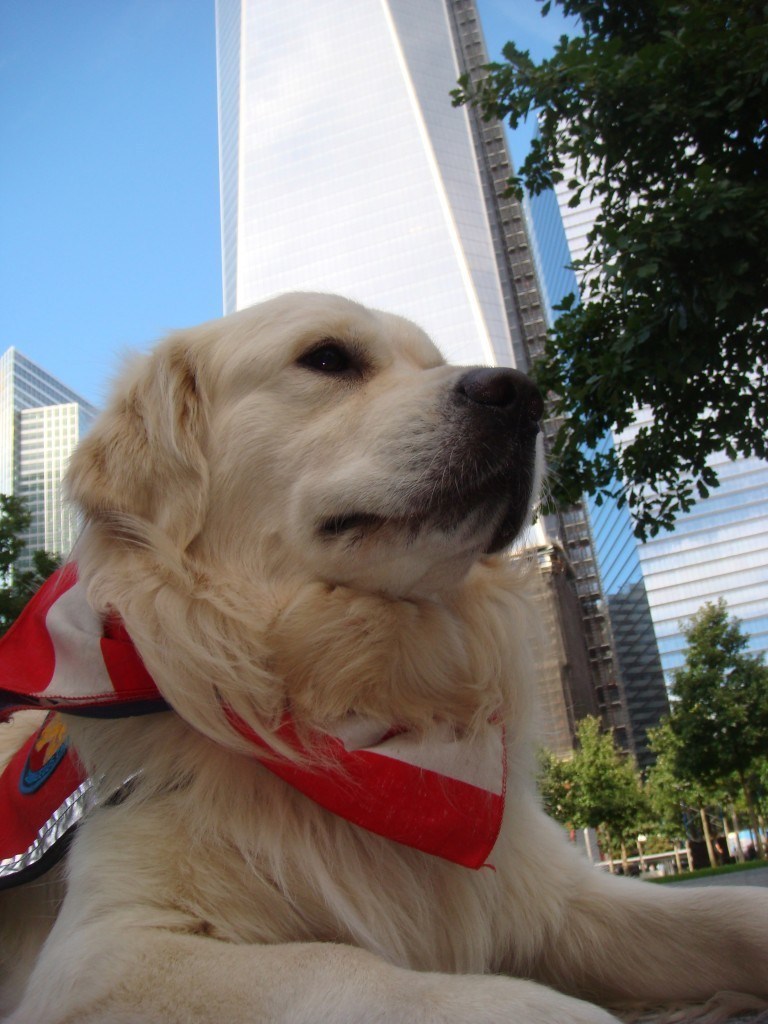 Sunday, December 14th is the second anniversary of the tragedy at the Sandy Hook Elementary School in Newtown, CT.  K-9 Disaster Relief, a non-profit organization, will be available on Saturday and Sunday to help children, teachers, parents and caregivers.
According to Frank Shane, organization founder and featured in the book 9/11: Stories of Courage, Heroism and Generosity, "A dog can help ease the pain and heartbreak during times of unfathomable grief." He first came to offer services at St. Rose of Lima Church on 12/14 with his canine partner Chance, who provided much needed love and affection.  Shane said, "Dogs give hope and unconditional love when there are no words." K-9 Disaster Relief and Shane provided Canine Disaster Relief Services on World Trade Center Ground Zero for ten months.
12/14 is a day filled with quiet moments and reflection. K-9 Disaster Relief, through its "K-9 for Kids" community outreach program, will once again reach out to the Newtown children, teachers, parents and caregivers with an act of kindness by providing canine emotional support.
Shane explained, "Dogs are able to communicate through their special innate abilities." He explained, "These caring beings provide trust and form a lasting human-animal-bond."  K-9 Disaster Relief is the only organization teaching courses in Canine Disaster Relief Services. They hope to offer one in the Newtown, CT area. According to Shane, "we need more individuals and their canine partners to be trained in these types of humanitarian services."