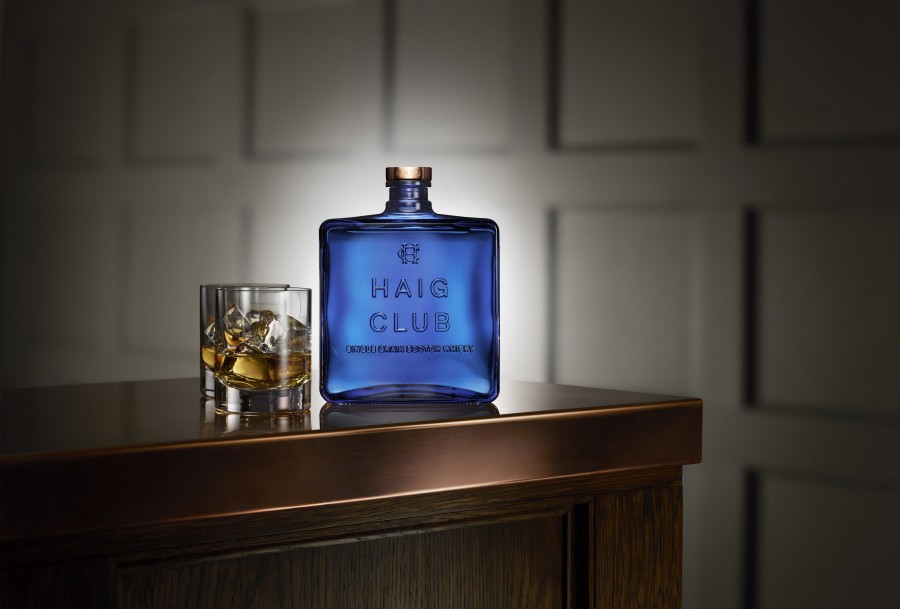 Diageo announced the U.S. launch of HAIG CLUB™, its new Single Grain Scotch Whisky. The distinctive and sophisticated new whisky, developed in partnership with global icon David Beckham and British entrepreneur Simon Fuller, is now available across the country.
Historically, Single Grain Whisky has been in the shadow of Single Malts and Blended Scotch. This release represents an emerging direction in Scotch whisky, one that has been both predicted and eagerly anticipated by whisky experts in recent years.
"Single Grain Whisky offers a completely new flavor profile for whisky fans," said Brian Cox, Director of Scotch Whisky for Diageo North America. "HAIG CLUB leads the way in welcoming not only a new era for Scotch, but also an exciting and appealing offering for people who are new to whisky. The flavor, the storied distillery's heritage and the pride, passion and reach of partners David Beckham and Simon Fuller make this whisky launch unlike any other."
Crafted at Scotland's oldest grain whisky distillery – Cameronbridge in Fife – HAIG CLUB is built on heritage but designed for the modern world. The House of Haig can trace its whisky producing roots back to the seventeenth century, making the Haig family Scotland's oldest grain whisky dynasty.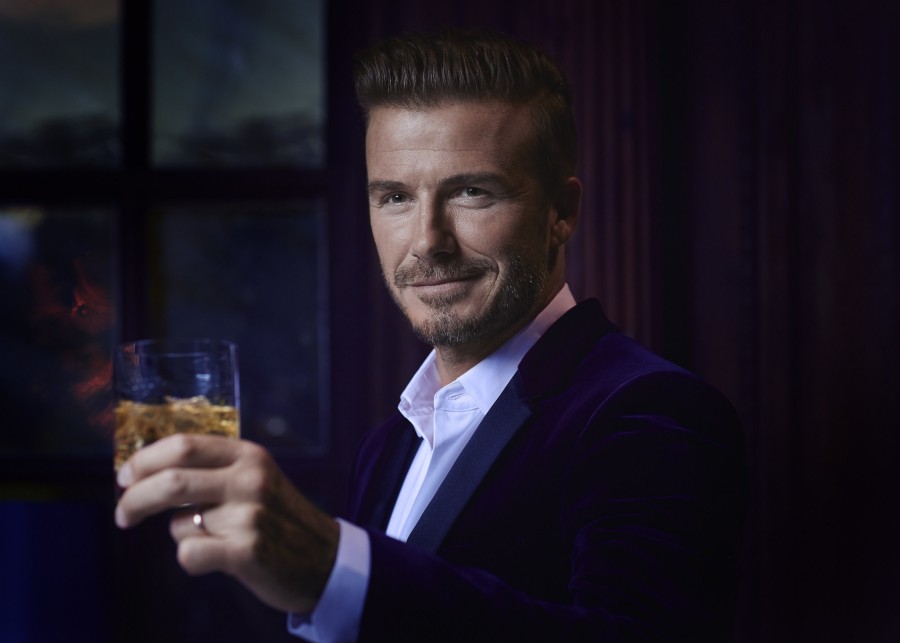 The contemporary appearance of the square HAIG CLUB bottle draws on a history of innovative bottles produced by the House of Haig. The blue glass bottle was inspired by the tradition of blenders using blue tasting glasses so reviewers of the spirit are not influenced by color and can review on aroma and taste alone.
Master Distiller Chris Clark creates the unique flavors of the whisky by carefully selecting mature whisky from Refill, American Oak and Rejuvenated casks. The result is a stunning Single Grain Scotch whisky with a fresh, clean style showcasing butterscotch-smooth tropical fruit and unexpected, spicy backing harmonies.
"I am incredibly proud to have been part of the creation of HAIG CLUB," said David Beckham. "I think we have made something really special. For me it has meant understanding how whisky is made and enjoyed and then working with some incredible people to write a new chapter for Haig."
Responsible drinking is at the core of HAIG CLUB, with David Beckham supporting the brand's philosophy of quality over quantity. David said, "I appreciate a well-made drink and I like to take my time and enjoy it – I try to drink better, not more." 
Simon Fuller commented, "This is a great partnership between one of the world's most iconic stars and a company that is a true leader in the global sprits industry. Now we can all celebrate together as HAIG CLUB is launched worldwide and can be enjoyed by everyone!"
To celebrate the global launch of HAIG CLUB in October, David Beckham and business partner Simon Fuller hosted an exclusive HAIG CLUB weekend in the heart of Scotland on the outskirts of Edinburgh. Attended by Victoria Beckham, and other guests, the weekend gave Beckham and Fuller the opportunity to personally introduce friends both old and new to the whisky and the brand that they have helped create.
Following the dinner, HAIG CLUB released a TV spot directed by renowned British DirectorGuy Ritchie. 'Welcome' weaves together a series of epic journeys made by a group of friends through the Highlands, as they head towards an estate in Glen Affric nearInverness, Scotland to share a weekend together. The action culminates in a celebratory toast showing the group raising a glass of HAIG CLUB before revealing a similar toast moment with the same group of friends in numerous locations across the globe, fromAntarctica to Madagascar.  The content lives on the HAIG CLUB YouTube channel (http://youtu.be/zTe-EyeGIe8).