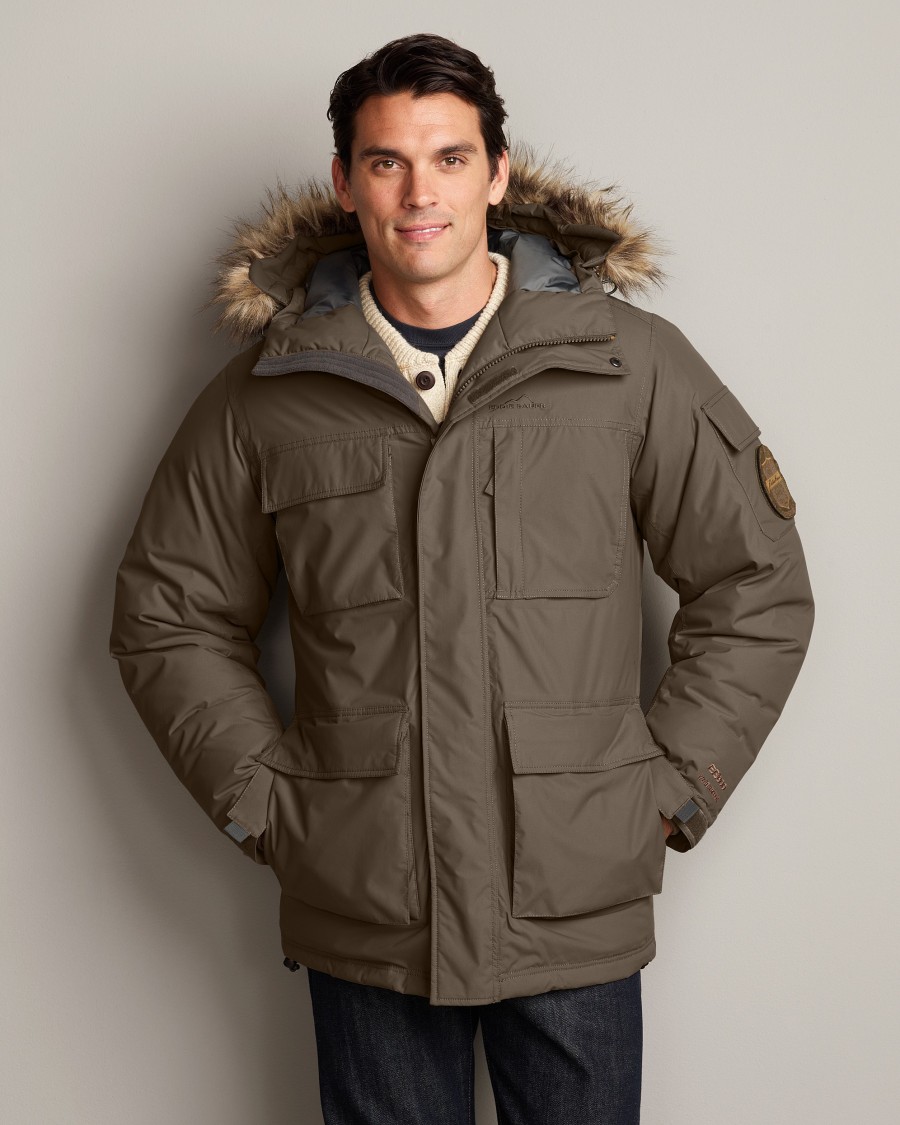 (Photo not of collection)
Eddie Bauer is partnering with renowned celebrity stylist Ilaria Urbinati on a limited-edition 28-piece menswear collection set to debut in the Fall of 2015. The collection fuses modern style and fit with iconic Eddie Bauer heritage to create the ultimate outdoor sportswear line, marked by uncompromising quality, multi-functionality, and performance. The collection launches at select Eddie Bauer stores and online in early October 2015.
Inspiration for the collection started in Eddie Bauer's vast historical archives where Urbinati researched iconic designs and classic patterns to create tailored pieces that offer unique detailing and a new modern slim fit. Noteworthy styles include a modern interpretation of Eddie Bauer's 1936 Skyliner Jacket and 1953 Kara Koram Down Parka as well as fair isle sweaters, buffalo check flannel shirts, and chino pants with a custom-designed camouflage print using the brand's iconic goose logo. The Nordic color palette features rich crimsons paired with deep navy and hunter green, accented by neutral grays and oatmeal colors.
"Eddie Bauer is a brand that has always symbolized quality outdoor products and has continuously pushed the boundaries on design," said Urbinati. "I wanted to partner with an iconic American brand on a men's sportswear collection that I could envision my clients wearing. Every man deserves multi-functional, stylish pieces to ensure they are looking their best every day, no matter their adventure."
The Eddie Bauer limited-edition collection by Ilaria Urbinati will be available in select North American stores and online in October 2015. The collection will debut at Eddie Bauer's Adventure House at the 2015 Sundance Film Festival January 23 and at a private NYC showroom event in Spring 2015.
To learn more about Eddie Bauer, please visit www.eddiebauer.com.