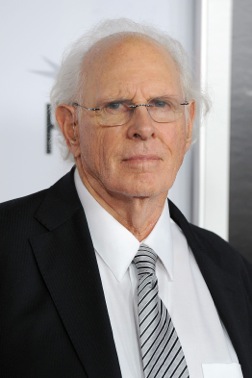 Two-time Academy Award® nominee Bruce Dern, will be a featured guest at one of the Coffee Talks, during the 2015 Sun Valley Film Festival (SVFF) taking place March 4-8, 2015.
The Coffee Talks are free, hugely popular, informal forums for film buffs, featuring inside-the-velvetrope discussions with top talent from both in front of and behind the camera. Past speakers have included Jodie Foster, Kevin Smith and Mariel Hemingway. Mr. Dern is the first confirmed guest for the Coffee Talks at the 2015 Sun Valley Film Festival.
Mr. Dern, who has appeared in over 80 films, was nominated as Best Supporting Actor for the 1978 film Coming Home and Best Actor for the 2013 film Nebraska. He has had a long and illustrious career spanning over 55 years, during which time he has been the recipient of numerous awards and accolades including the Best Actor award at the 2013 Cannes Film Festival for his role in Alexander Payne's Nebraska. Often playing unsympathetic characters in supporting roles, he has amassed an impressive body of work over his legendary cinematic calling.
For additional information on the festival go to www.sunvalleyfilmfestival.org.