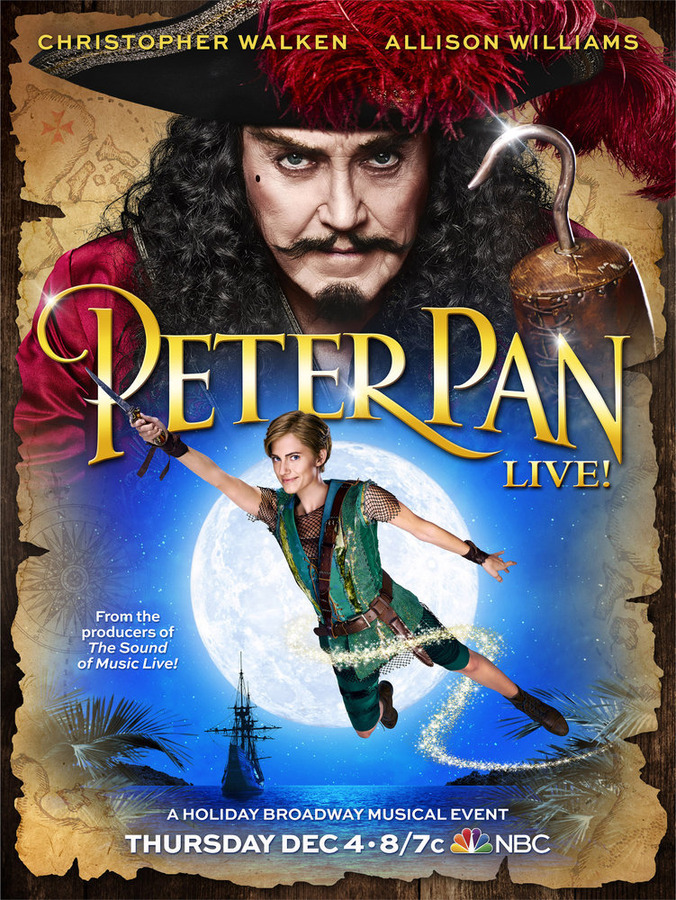 Watch Allison Williams soar and Christopher Walken learn the art of swordplay in "The Making of Peter Pan Live!" which premieres on NBC Wednesday, November 26 at 8pm/7c. 
The hourlong primetime special, produced by NBC News' Peacock Productions, provides an exclusive behind-the-scenes look at the three-month countdown to "Peter Pan Live!" that airs Thursday, December 4 at 8pm/7c.
The beloved Broadway musical, filled with songs such as "I'm Flying," "I Won't Grow Up," "Never Never Land" and "I've Gotta Crow," is re-imagined with Williams ("Girls") playing the title role of Peter Pan and Walken, an Oscar winner and Emmy and Tony Award nominee, as the villainous Captain Hook. Oscar nominee Minnie Driver plays the role of narrator and adult Wendy Darling.
Also co-starring in "Peter Pan Live!" is Tony winner Christian Borle, who will play both Smee, the dastardly right-hand to Captain Hook, as well as George Darling, the no-nonsense father of the Darling children. Five-time Tony nominee Kelli O'Hara co-stars as Mrs. Darling.
In "The Making of Peter Pan Live!" viewers will see what goes into creating the live version of "Peter Pan" and the incredible teamwork it takes to put this enormous television event together.  This is an all-access pass to whet viewers' appetites for all things "Peter Pan."
The live holiday spectacular is based on the original 1954 Broadway production of "Peter Pan," directed and choreographed by Jerome Robbins, with a book by J.M. Barrie. Mary Martin starred as Peter and Cyril Richard as Captain Hook. The story of "Peter Pan" is one of eternal youth, companionship and enduring loyalty. A mischievous boy who can fly and doesn't age, Peter spends his never-ending childhood on the enchanted island of Never Land where he is the leader of the Lost Boys. With the fairy Tinker Bell always at his side, he brings Wendy Darling and her brothers to Never Land on the biggest adventure of their lives.