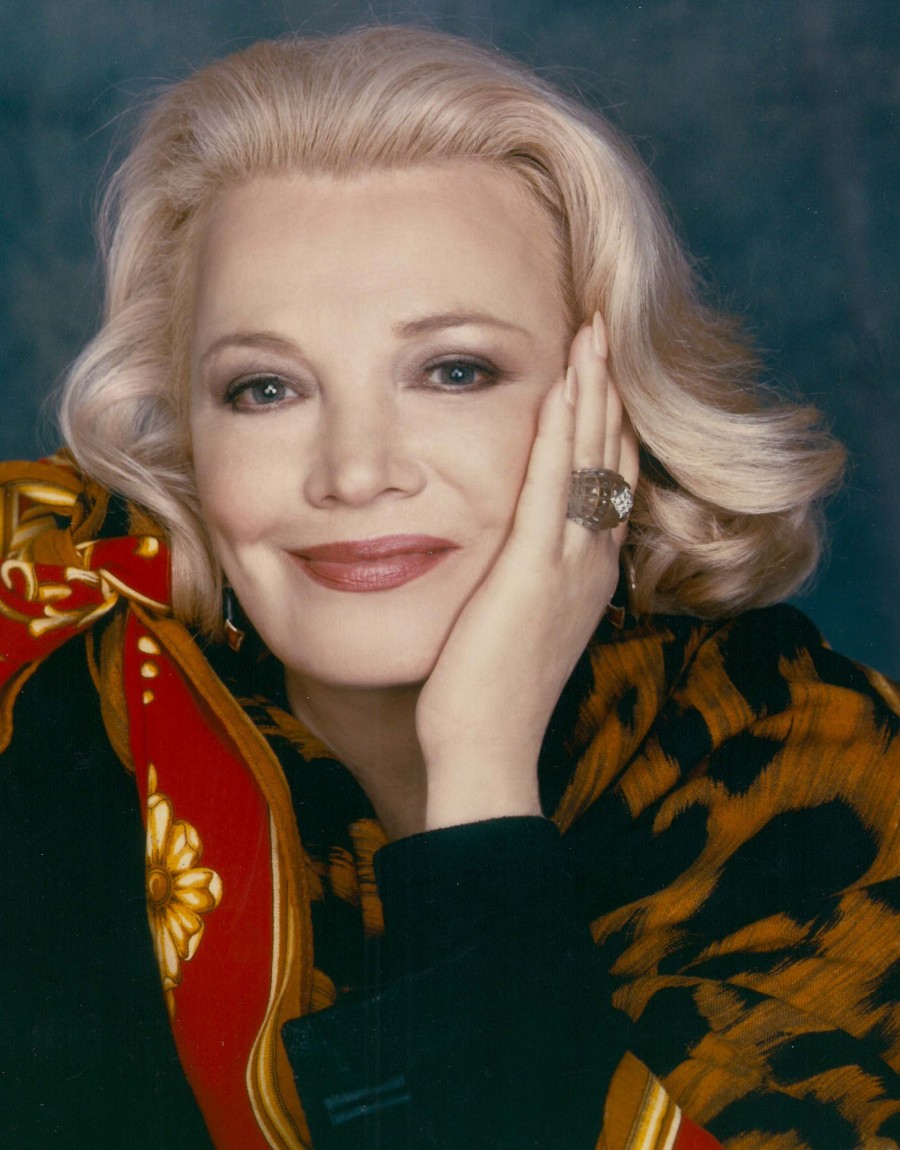 Award-winning actress Gena Rowlands is to be honored at the TCL Chinese Theatre IMAX with the handprint-footprint ceremony on December 2nd in celebration of Ms. Rowlands incredible contribution to cinema. Rowlands starred in many productions, including Staccato, A Child Is Waiting, Faces, Gloria (nomination for Academy Award® for Best Actress), Love Streams, Minnie and Moskowitz, She's So Lovely, A Woman Under the Influence (Academy Award® nomination), and The Neon Bible. All of these films were teamed with her iconic husband, writer and director John Cassavetes.
Ms. Rowland's newest film Six Dance Lessons in Six Weeks, which also stars Cheyenne Jackson, two time Oscar® nominee Jacki Weaver and Oscar® winner Rita Moreno was directed by two-time Emmy winner Arthur Allan Seidelman with screenplay by WGA award-winning writer Richard Alfieri based on his play of the same name. Six Dance Lessons in Six Weeks is scheduled to release on December 12th, 2014.   
In 1985, Rowlands played the mother in the critically-acclaimed made-for-TV movie An Early Frost. She also appeared in 1998's Hope Floats, opposite Sandra Bullock and Harry Connick, Jr. In recent years, she has appeared in Paulie and in Mira Nair's HBO movie, Hysterical Blindness for which she won her third Emmy.
In 2004, she starred in The Notebook, which was directed by her son, Nick Cassavetes, and co-starred James Garner, Ryan Gosling, and Rachel McAdams. Also in 2004, she won her first Daytime Emmy for her role as Mrs. Evelyn Ritchie in The Incredible Mrs. Ritchie. To name a few, Ms. Rowlands has been nominated for two Academy Awards; six Emmy nominations; one Daytime Emmy; eight Golden Globes; three Satellite Awards; and two SAG Awards. Some of her notable wins include: a Silver Berlin Bear; three Emmy Awards; one Daytime Emmy; two Golden Globes; two National Board of Review Awards; two Satellite Awards; and one Prize San Sebastian. In 2005, she appeared opposite Kate Hudson, Peter Sarsgaard, and John Hurt in the gothic thriller The Skeleton Key.