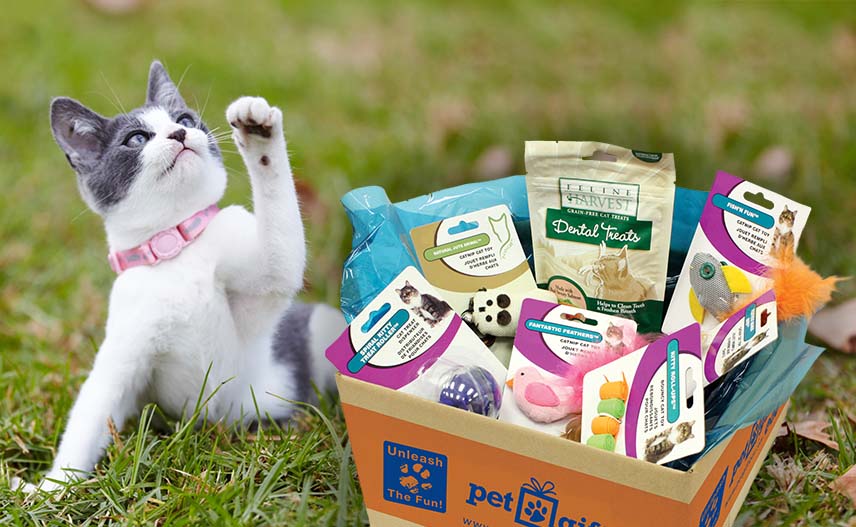 PetGiftBox.com, a monthly subscription-based service that sends its members a box of hand-selected treats and toys specifically created for cats and dogs, is ready to kick off its service just in time for the busiest shopping season of the year – the holidays!
PetGiftBox.com lets visitors choose whether they are ordering a box for their own pets or as a gift for a friend. Subscribers then provide a bit more information about their pet; i.e.; name, small or large sized cat or dog, and how long they would like their four-legged friend to receive their PetGiftBox subscription. Subscriptions range from just $17.99 per month without long term commitments, to one time gifts at $24.99. And shipping is always free.
"With Thanksgiving and Christmas shopping now in full gear, PetGiftBox.com is a great way to treat your pet with new products each month or as a one-time gift for a friend who adores their pet," adds Cohen. "From monthly contests and promotions to inviting pet owners to send us videos and pictures of their pets (#holidaytailz), we are excited to build a great pet community."
A portion of all proceeds will be given to America's VetDogs,® an  organization serving the needs of veterans with disabilities. For more information visit petgiftbox.com and follow at facebook.com/PetGiftBox.