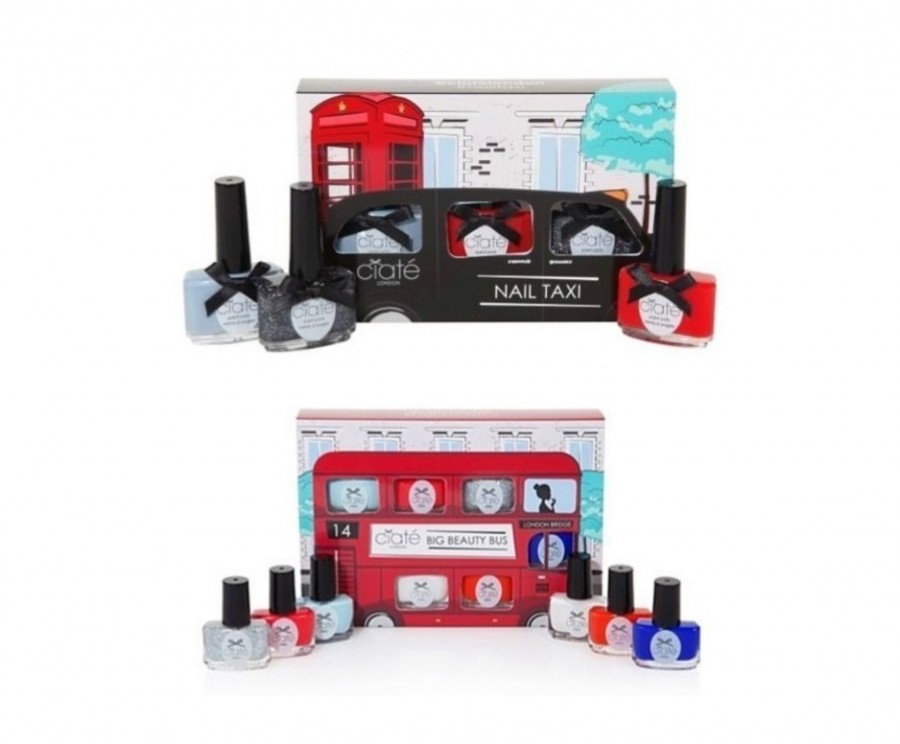 Ciaté London Big Beauty Bus
Hop aboard the big beauty bus for a tour of Ciaté's London's finest colour! From crowd stopping fashion shades, landmark classics to rich royal hues, this six piece line up captures the essence of the capital city. Kit includes Pom Pom, Locket, Pool Party, Hopscotch, Ferris Wheel and Snow Virgin.
Price: $35.00
 
Ciaté London Nail Taxi
Hail down this nail trio treat for a go-to colour collection putting you in the Beauty fast lane. The Ciaté London Nail Taxi collection is a great gift or simply an indulgent treat for super-cute colour. Kit includes classic red 'Mistress', twinkling glitter 'London Baby' and ultra chic 'Chinchilla'.
Price: $30.00