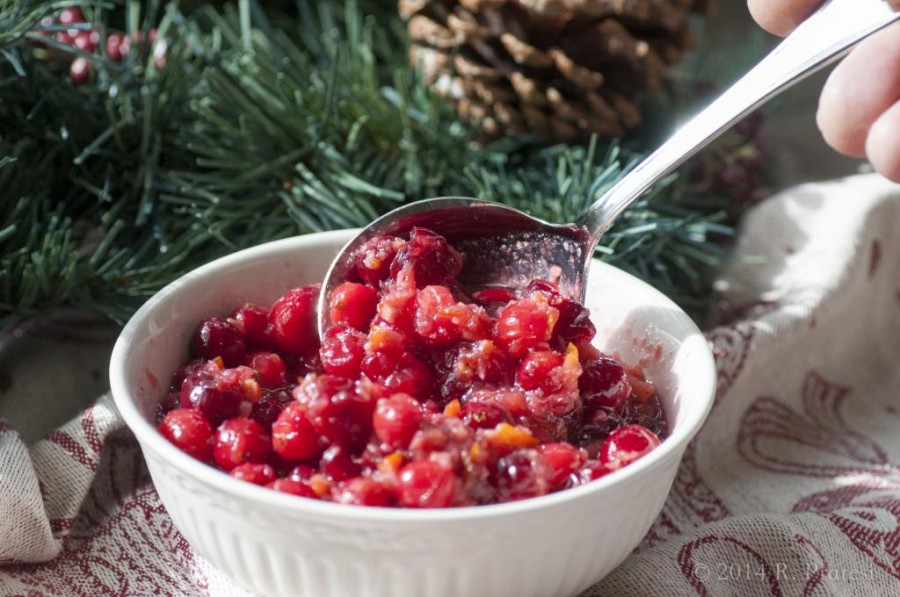 "The combination of fresh cranberries, citrus, Grand Marnier and cranberry honey creme is refreshing and bright in this recipe. It is the best homemade cranberry sauce I've ever made," says Gwen Pratesi, www.bunkycooks.com culinary and travel writer. "The bit of kick from the Grand Marnier really dresses up this often overlooked accompaniment to your holiday table. If you are a jellied cranberry sauce fan, this may be the recipe that will make you a convert."
What You Need:
1/2 cup Cranberry honey creme
1/4 cup water
1 package (12 ounces) fresh cranberries
1 whole orange, seeded and medium chopped (Be sure to scrub the orange well if it is not organic since you are using the peel)
3 to 4 tablespoons Grand Marnier, to taste
What To Do:
Combine the honey creme and water in a medium saucepan over medium-high heat and bring to a boil. Add the cranberries and orange. Reduce heat and simmer, uncovered, for about 10 minutes, or until cranberries have burst and orange pieces are tender.
Add the Grand Marnier, to taste, and cook a few minutes more to incorporate the flavors. Let the mixture cool. Serve at room temperature or refrigerate before serving. This is best served the same day.