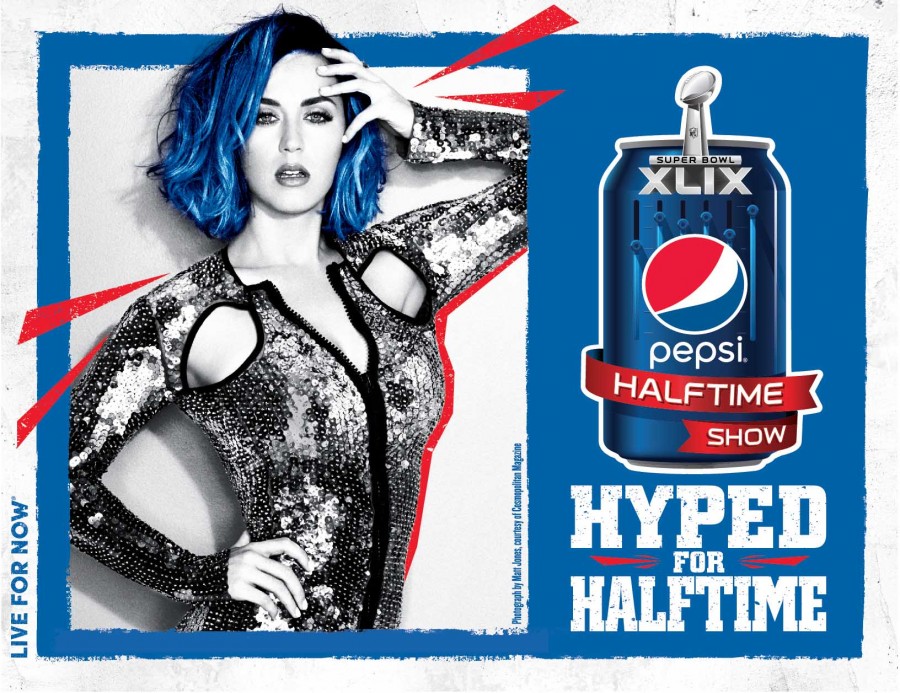 Global superstar KATY PERRY will headline the PEPSI SUPER BOWL XLIX HALFTIME SHOW on NBC in University of Phoenix Stadium in Arizona on Sunday, February 1, 2015, it was confirmed tonight in an unprecedented multi-media, global announcement. 
Katy acknowledged the performance on Twitter while watching the Dallas Cowboys – New York Giants game in Australia where she is currently on her Prismatic World Tour.  Bob Costas announced the performance to the television audience at halftime of the Cowboys-Giants game on Sunday Night Football, primetime TV's #1 show. This triggered the launch of an original digital video featuring Katy produced by Pepsi.  Later in the night, Pepsi's acclaimed commercial "There Since The First #Halftime" re-released to Katy's award-winning song "Firework" debuted during the telecast.
The Pepsi Super Bowl Halftime Show is the most-watched musical event of the year. More than 115 million viewers in the U.S. watched last year's show.  The Super Bowl and halftime show will be broadcast worldwide.