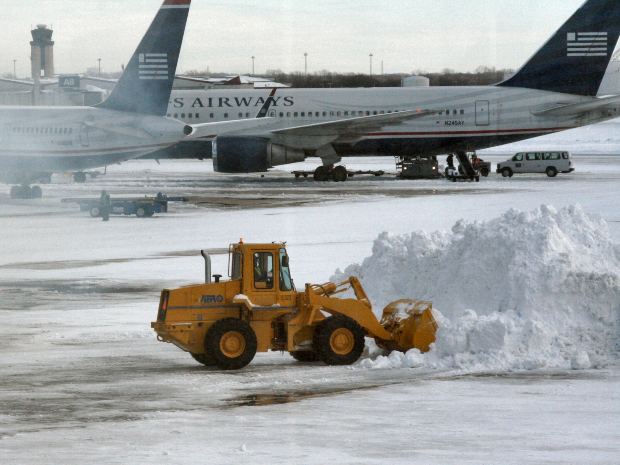 With all of the early snowstorms, many travelers are worried about their plans in the air for Thanksgiving. AAA Travel projects 46.3 million Americans will journey 50 miles or more from home during the Thanksgiving weekend, the highest volume for the holiday since 2007 and a 4.2 percent increase over 2013.
According to AccuWeather, a storm with rain and heavy snow will cause major disruptions and delays on the East Coast and in the Appalachians. AccuWeather's Chief Meteorologist Elliot Abrams said, "In most cases, the worst time to travel in the mid-Atlantic and New England due to the storm will be on Wednesday and Wednesday night."
Rain will initially spread northward along the Interstate-95 with snow and rain to start farther west in the I-81 corridor. However, a change to snow will take place from west to east from northern Virginia to New England.
The storm will bring mostly snow to the I-81 swath in Virginia, Maryland and Pennsylvania, I-84 in southeastern New York state, as well as much of interior New England, where a general 6-12 inches of snow are forecast.
In anticipation of delays or cancellations, several airlines, including US Airways, American and Delta, have announced they will waive change fees for passengers scheduled to fly into airports in the line of the storm.
For those who are driving, the national price of gasoline has fallen below $3.00 per gallon for the first time since Dec. 22, 2010, a welcome gift for travelers as they head into the busy holiday travel season.
Keep up with the weather in your area at www.accuweather.com