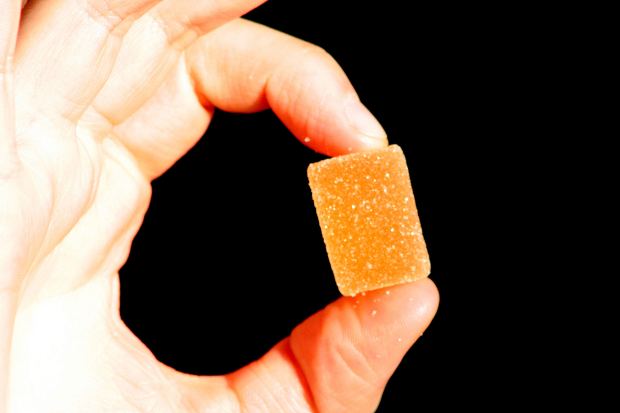 Steviva Ingredients launched MonkSweet™ plus, a natural sweetening solution bringing together optimal levels of proprietary stevia, monk fruit (lo han guo) and erythritol.
MonkSweet plus answers the industry's call for a great-tasting, low-calorie sweetener that can eliminate or reduce the need for added sugar in a variety of applications. The ingredient is twice as sweet as sugar and has just 0.2 calories per gram. It can be easily plugged into formulations at a 1:2 ratio for sucrose or high fructose corn syrup to reduce calories and enhance flavor. It also meets health and dietary demands by carrying a GMO-free profile, kosher certification and a low glycemic load that's safe for diabetics.
Designed specifically for beverages, sauces, marinades, condiments, baked goods, jellies and confections, MonkSweet plus is highly soluble, as well as non-fermenting.  It is appropriate in a wide range of formulations because it works well with other sweeteners and is heat, shelf and pH stable.   
MonkSweet plus is a proprietary blend of three branded ingredients: SteviaSweet 95-60, monk fruit extract and Erysweet Erythritol. Together, they deliver a naturally sweet, minimal calorie solution with a similar mouthfeel to sugar, as well as a host of advantages. Calorie-free SteviaSweet 95-60 delivers 250 times the sweetness of sucrose, while Erysweet Erythritol not only restores necessary bulk, but also tempers the sweetness of stevia and provides a mild cooling effect. The addition of monk fruit extract contributes additional sweetness and also acts as a natural flavor enhancer to mask the off-notes associated with stevia and other ingredients in a formulation.
The sweetness of the monk fruit, a relative newcomer to the market, is derived from a group of glycosides called mogrosides. Steviva Ingredients extracts mogroside V, the sweetest of these, from the pulp of the fruit via water extraction, a method that provides the cleanest flavor because it is free from residue and chemical solvents.