Talenti Gelato & Sorb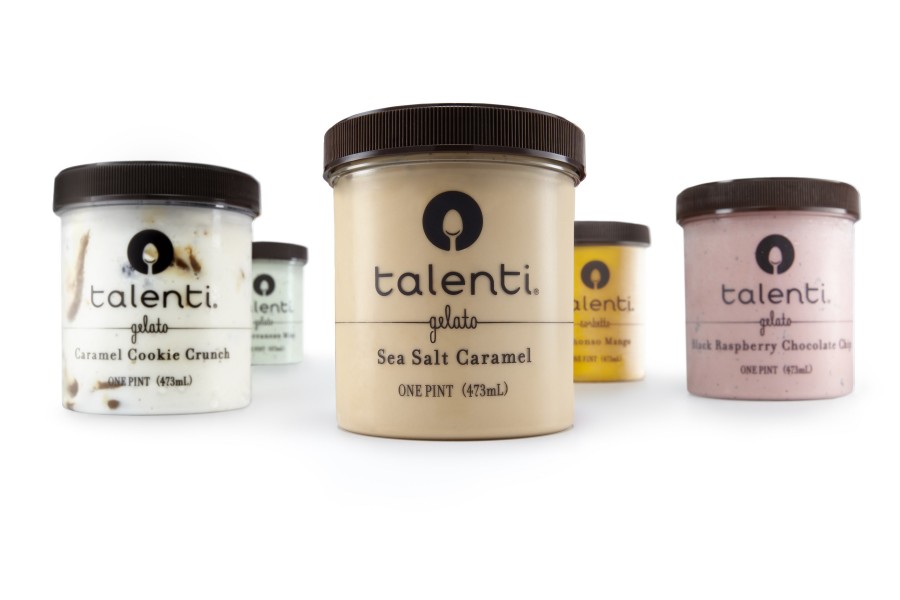 etto has created its newest seasonal flavor, Pumpkin Pie gelato, using the beloved seasonal spices that make this time of year memorable. Pumpkin Pie blends brown sugar, cinnamon, nutmeg and pumpkin and then adds real pie crust pieces for a delicious new take on a traditional holiday treat. If that doesn't sound delicious, Talenti is re-introducing Old World Eggnog gelato, a rich and creamy interpretation of the traditional holiday drink, with fresh egg yolks, pure vanilla extract and fragrant nutmeg, along with Peppermint Bark, an indulgent gelato that combines semisweet Belgian Callebaut chocolate with a smooth and refreshing peppermint base. All flavors are available nationally until supplies last. 
"This season, we wanted to give Talenti fans a new way to enjoy a quintessential fall favorite," said Josh Hochschuler, founder of Talenti Gelato & Sorbetto. "Our Pumpkin Pie gelato combines the comforting flavors that connect us all with holiday memories, and we hope our fans are reminded of what makes this season so special with each spoonful." For the perfect end to your holiday meal, complement any homemade treat with Talenti's other exceptional flavors. Try topping a batch of warm sugar cookies with sumptuous Caramel Apple Pie gelato, or take cheesecake to the next level with a satisfying pint of Raspberries & Cream. Still craving more? How about a slice of classic pecan pie with decadent Fudge Brownie or Tahitian Vanilla Bean gelato? The options are endless when it comes to pairing Talenti with traditional holiday desserts.
With about 30% less fat than regular ice cream, Talenti is a festive indulgence that can be enjoyed without fear of packing on those extra holiday pounds. And like all of Talenti's products, these holiday flavors are made with fresh pasteurized milk, free of rGBH and extra fine pure cane sugar that upholds Talenti's commitment to using only quality ingredients. Consumers can find Pumpkin Pie, Peppermint Bark, and Old World Eggnog, along with other Talenti gelato and sorbetto flavors, in major food retailers nationwide, at a suggested retail price of $4.99-$5.99.