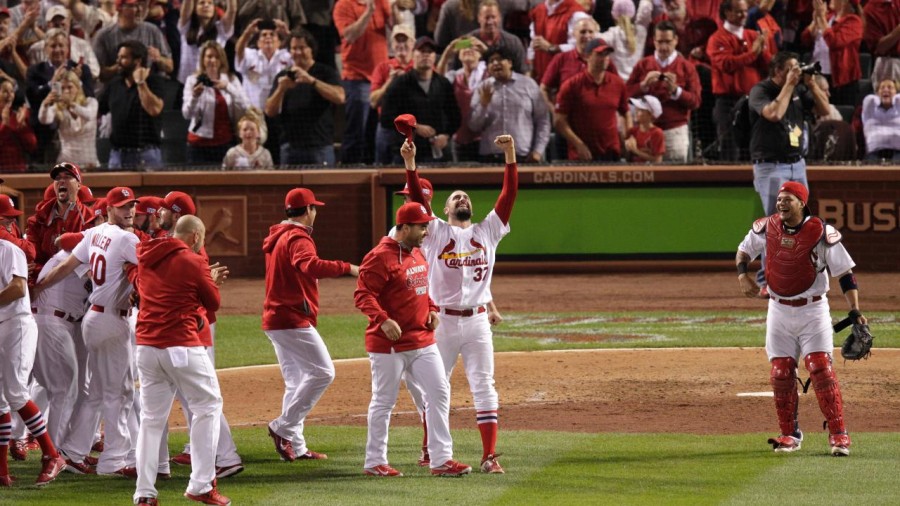 photo: mlb.com
'Twas a sad, sad night for fans of the L.A. Dodgers. For the second consecutive season, the Cardinals of St. Louis have eliminated the Los Angeles Dodgers from the baseball postseason. With the Dodgers possessing arguably the best pitcher in baseball, Cy Young award winner Clayton Kershaw, and a roster holding a combined payroll of $235 million, this series win by St. Louis seems to be widely viewed as an upset; unless you're a Cardinals fan.
The Dodgers led 2-0 throughout most of last night's deciding game until Matt Adams took things into his own hands. Adams hit a 3-run bomb off of Kershaw to give the Cardinals a 3-2 lead and St. Louis never looked back. St. Louis continues their quest for World Series glory as they take on the Giants of San Francisco in the National League Championship Series beginning Saturday October 11th.
This will be the fourth matchup of these two teams in a League Championship Series, which is the third most of any teams in major league history. The Giants and Cardinals are two teams that are known for their playoff experience and championship pedigree, which will make for an exciting series.