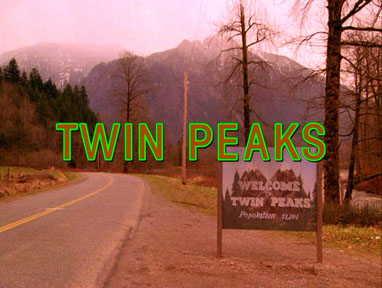 SHOWTIME announced that the critically-acclaimed Golden Globe® and Peabody Award-winning series TWIN PEAKS will return as a new limited series. Series creators and executive producers David Lynch and Mark Frost are on board to write and produce all nine episodes of the limited series. Four-time Oscar® nominee David Lynch will direct every episode. TWIN PEAKS will go into production in 2015 to air on the network in 2016, marking the 25th anniversary of when the program last aired. Set in the present day, TWIN PEAKS will continue the lore of the original series, providing long-awaited answers for the series' passionate fan base.  The announcement was made today by David Nevins, President, Showtime Networks Inc.
 
"What more can I say – TWIN PEAKS with David Lynch and Mark Frost on SHOWTIME in 2016!" said Nevins. "To quote Agent Cooper, 'I have no idea where this will lead us, but I have a definite feeling it will be a place both wonderful and strange.'"
 
Lynch and Frost added: "The mysterious and special world of Twin Peaks is pulling us back. We're very excited. May the forest be with you."  
 
For viewers hoping to reminisce or for those discovering the series for the first time, SHOWTIME will re-air the first two seasons of TWIN PEAKS, in advance of the new episodes going on air in 2016. Widely considered one of the most groundbreaking and influential broadcast series of all time, TWIN PEAKS followed the inhabitants of a quaint northwestern town who were stunned after their homecoming queen Laura Palmer is shockingly murdered. The town's sheriff welcomed the help of FBI agent Dale Cooper, who came to town to investigate the case. As Cooper conducted his search for Laura's killer, the town's secrets were gradually exposed. The mystery that ensued set off an eerie chain of events that plunged the inhabitants of Twin Peaks into a darker examination of their very existence. Twenty-five years later, the story continues… Here's an early tease from series creators David Lynch and Mark Frost: http://s.sho.com/TwinPeaks.