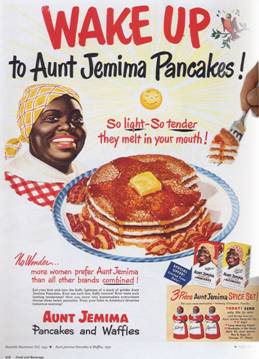 Quaker Oats, operating under Pepsi, have quite the lawsuit involving Aunt Jemima, the famous pancake syrup company. The heirs of two women who worked as "Aunt Jemimi" are suing for $2 billion.
According to reports, 'Nancy Green's family along with the great grandsons of Anna Harrington claim Pepsi's Quaker Oats subsidiary exploited the two women without giving them their fair share of the revenue.' It was Harrington that was selected in 1935 because of her pancake mix. Two years later, the company registered the trademark for the brand.
The suit alleges that Quaker Oats "made false promises to Nancy Green … and Anna Harrington." It adds that "name, voice or likeness was used in connection with the products or goods, [the women] would receive a percentage of the monies or royalties received."
What is Quaker Oats' argument? ThatAunt Jemima was not a real person. The Chicago-based company said the suit filed Aug. 5 in Illinois federal court is without merit.
"The image symbolizes a sense of caring, warmth, hospitality and comfort," said a statement from Quaker Oats, "and is neither based on, nor meant to depict any one person."
Read up on the Aunt Jemima history here: http://www.auntjemima.com/aj_history/