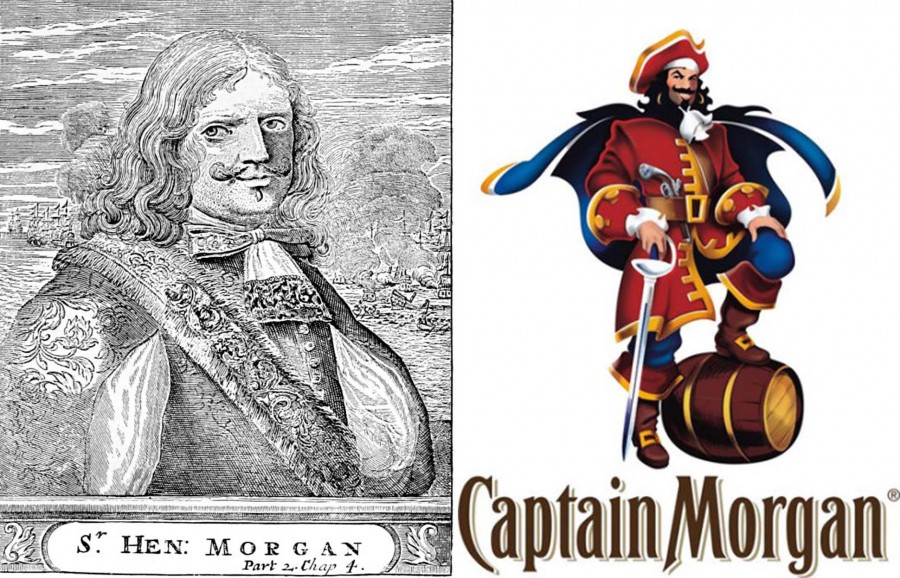 Do you know the story of Captain Henry Morgan? Well, Captain Morgan was not only a legend; in fact, he was the Governor of Jamaica. A young 17th Century Welshman who set out for the West Indies, Captain Morgan's unwavering ambition and leadership took him to every port-of-call, creating a legend, and building a reputation, that would precede him the rest of his life. He became the most legendary and likable pirate to ever sail the seas, a distinction that earned him the loyalty of his crew, and the title of Sir Henry Morgan, who became Governor of Jamaica. So is the legend of the man on which the famous Captain Morgan Rum Company is built.
Do I have your attention yet? Close your eyes and imagine yourself on the beach, under a coconut tree sipping on a Piña Colada or a Bahama Mama… Now let's return to history. Sugar cane was used to make alcoholic drinks during Ancient Egypt, but it was not until the 16th century that farmers on Caribbean sugar cane plantations started to work with it.orn in the
Caribbean rum took molasses, the dark, sticky by-product of the sugar making process and distilled it into a harsh, strong spirit. As plantations spread, so did the tradition of making sugar cane rum. From Jamaica to Latin America, each had their own different rum, but the one thing they shared is that all rums were strong. So to soften the blow, distillers would add their own unique recipes of herbs, spices and fruits to make spiced rum.
So to put a spin on it, The Captain added his own touch and so was born the different types of Captain Morgan Spiced Rums, each with its own distinctive flavor and personality.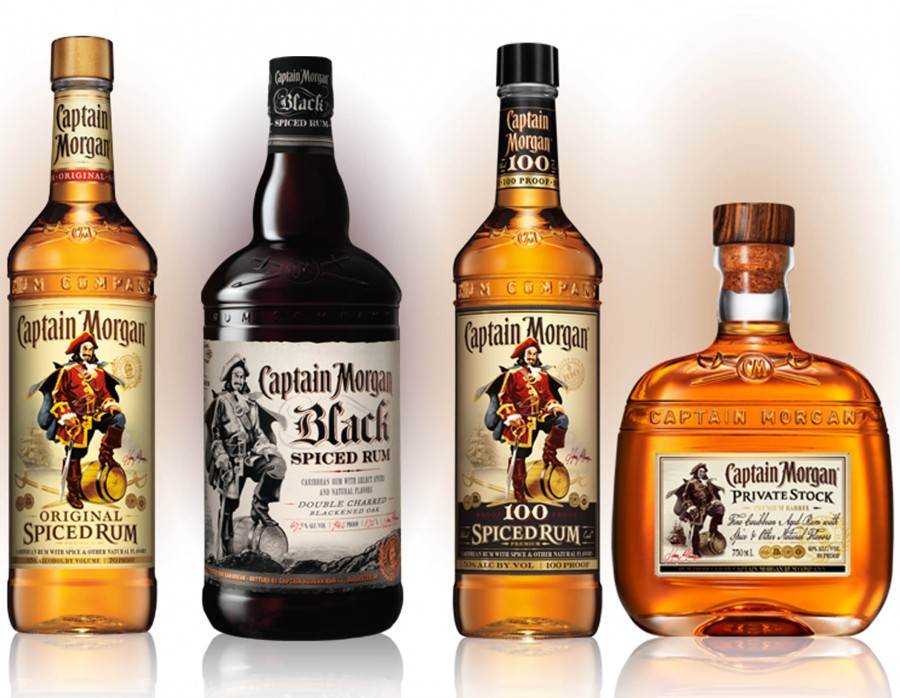 CAPTAIN MORGAN® ORIGINAL SPICED RUM (ABV 35%)
Smooth and medium bodied, this spiced rum is a secret blend of Caribbean rums, mellow spice and other natural flavors. It's designed to mix perfectly with Cola.
CAPTAIN MORGAN® BLACK SPICED RUM (47.3%)
A darker, bolder spiced rum, crafted with black strap rum for a deliciously smooth finish. Try it on the rocks or in one of our many classic cocktails.
CAPTAIN MORGAN® 100 PROOF SPICED RUM (ABV 50%)
This blend of Caribbean rums and select spices brings out the intensity of rum in full flavor. A firm favorite, it's specially crafted to taste great with Cola or as a shot.
CAPTAIN MORGAN® PRIVATE STOCK RUM (ABV 40%)
Made from the finest mellow island spice. It's perfect for sipping on the rocks with a twist of lime.

CAPTAIN MORGAN® LIME BITE SPICED RUM (ABV 35%)
A silver lime-spiked spiced rum formulated to taste great with beer or lemon-lime soda. Captain Morgan Lime Bite also tastes great with juice or Cola.
CAPTAIN MORGAN® TATTOO® SPICED RUM (35%)
Captain Morgan Tattoo ® is a mysterious spiced rum with a touch of Caribbean heat in the finish.
CAPTAIN MORGAN® LONG ISLAND ICED TEA (ABV 17.5%)
A legendary mix of rum, vodka, whiskey, gin and triple sec liqueur with a refreshing taste only the Captain could deliver — simply pour over ice.
CAPTAIN MORGAN® SILVER SPICED RUM (ABV 35%)
A distinctive blend of rich white rum and tropical spice. It has a smooth, well-rounded taste with sweet vanilla character that is lighter and dryer than our original blend.

CAPTAIN MORGAN® PARROT BAY® (ABV 21-24%)
Parrot Bay brings a taste of the tropics to your favorite mixers. It's a premium blend of tropical flavors with light crisp Caribbean rum.
CAPTAIN MORGAN® White Rum (ABV 40%)
The pristine waters of the Caribbean inspired the creation of Captain Morgan White Rum. A white rum that is five times distilled and made with fine cane molasses, Captain Morgan White Rum is as smooth as the Captain himself.
CAPTAIN MORGAN® 1671™ Commemorative Blend Spiced Rum (35% ABV)
A fine distinctive Caribbean rum blended with a unique blend of spices with notes of dried fruit, vanilla, caramel and oak. Finished with Spanish oak to deliver a smooth and refined drinking experience.
So is the story of the famous Captain Morgan…
By Michele Elyzabeth