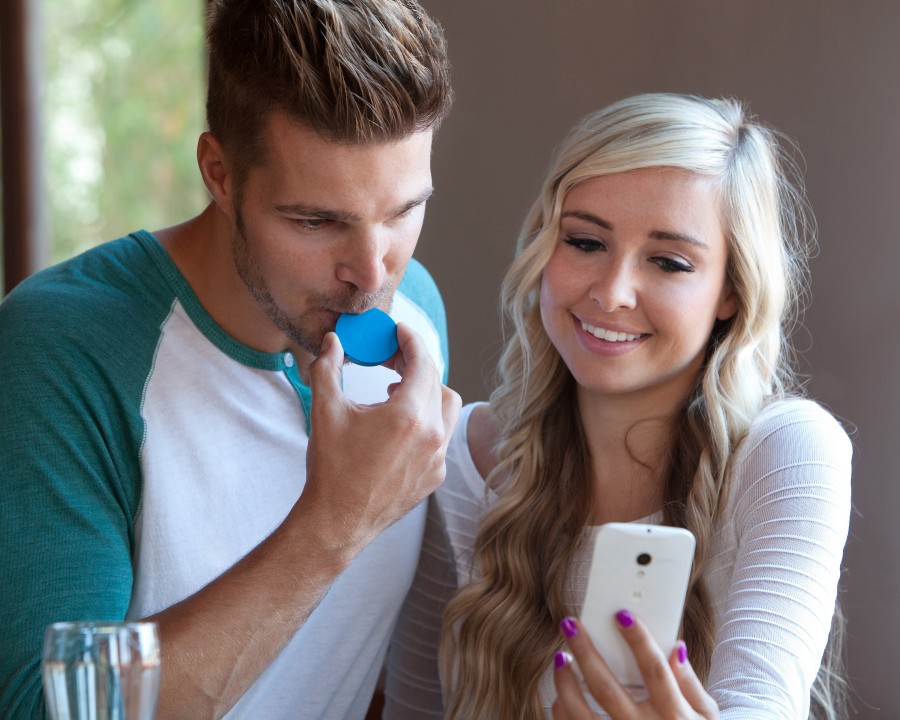 Breathometer, Inc.unveiled the first truly wearable breathalyzer on the market, featuring both ultra-fast and extremely accurate results. The company breaks new ground in personal smartphone breathalyzers with the Breathometer Breeze and the enhanced Breathometer app, which now features integration with Uber, local restaurants and hotels.
"We set out to create something that's effortless to carry and use when you're out with friends –so people will actually want to use it," said Charles Michael Yim, CEO of Breathometer. "With its cool wearable design, the all new app and superb accuracy– Breeze nails it; we couldn't be more pleased."
Breathometer enables users to keep track of their alcohol consumption, which assists casual, social drinkers to make more informed decisions regarding their health and wellness. Breathometer supports Apple Health Kit, so BAC results can be viewed comprehensively with other health and wellness information being tracked.
The completely new FDA registered Breeze features:
Completely new industrial design with a built in mouthpiece to simplify ease of use
State of the art fuel cell sensor enabling instant results and law enforcement grade accuracy
Bluetooth LE enabled- no jacks, wires or power cords required
16 months of daily use before needing battery replacement
Wearable clip, keychain and optional mouthpiece cover included
The redesigned smartphone app (available on iOS and Android) includes features such as 'stay nearby' and 'get home safe'. The app makes it easy to obtain instant results, including Back to Zero and direct access to get an Uber ride, stop for food at a local restaurant, or find a place to stay at a nearby hotel. Breathometer partnered with NewDealDesign, the National Design Award winning firm and leading force in wearable design. The partnership resulted in Breeze's unmatched design within the breathalyzer space.
"In both form and function, Breeze redefines the category," says Gadi Amit, Principal of NewDealDesign. "Wearables are inherently personal; to hit the right chord took a carefully considered approach inside and out. The result is a beautiful bright pop of blue that is ambient when needed but also fun and cool to show off. It hits the right notes, speaking to health and safety while helping to increase awareness around the self."
The Breeze is available today online at www.Breathometer.com and www.BestBuy.com and exclusively this holiday for retail placement nationwide at Best Buy stores as of November 1, 2014, at an MSRP of $99.99.