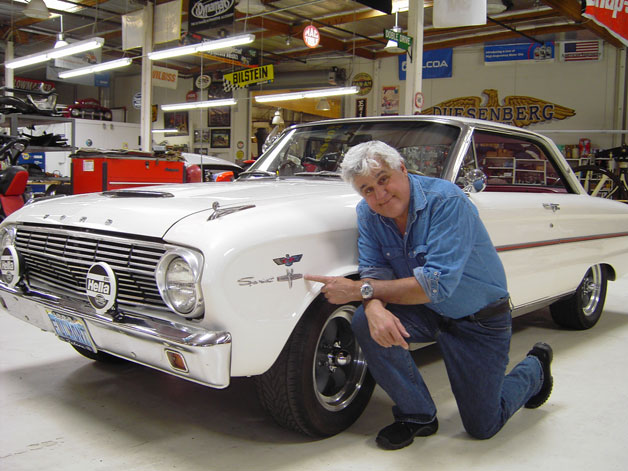 He wasn't gone for long. After leaving his longstanding hosting position on the "Tonight Show," Jay Leno returns to TV. No retirement for this guy. But this time his TV gig is a little more relaxed…

CNBC announced that the legendary comedian will return to television hosting a new primetime series for the network.
Tentatively titled "Jay Leno's Garage," based on his Emmy Award-winning web series, the program will premiere in 2015. From classics to supercars, restoration projects to road tests, "Jay Leno's Garage" is the place where Jay shares his passion for all things automotive, including best investments, valuations and the inner workings of the car collector's market.
"This show will be about anything that rolls, explodes and makes noise," said Leno. "We hope to highlight the passion and the stories behind the men and women who made the automobile the greatest invention of the 20th century."
"Jay will add tremendous star power and exceptional content to CNBC's primetime at the perfect time," said CNBC President Mark Hoffman. "CNBC at night has real momentum and Jay's personality, tremendous fan base and his passion for the subject will contribute mightily to our burgeoning primetime. We're really excited Jay will continue his storied career with the NBC family and with us at CNBC."
Leno hosted a one-hour special for the network in August, "Jay Leno's Garage: The Ultimate Car Week," which marked Leno's first return to hosting since "The Tonight Show."
On the web, "Jay Leno's Garage" is a certified hit with more than 1 million subscribers on YouTube and more than 105 million lifetime views.
"Jay Leno's Garage" is produced for CNBC in association with Big Dog Productions. Jay Leno is the executive producer.
To learn more about CNBC's primetime programming, visit: cnbcprime.com.