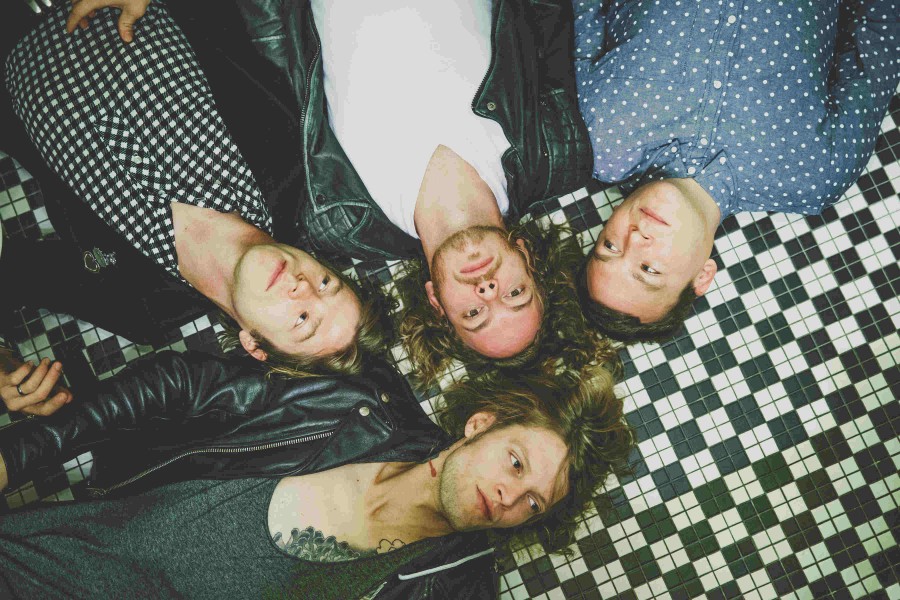 Photo:  Pooneh Ghana
Cage The Elephant has captured the frenetic energy of their live set in the form of a Live EP that will be released on October 7th via RCA records. The EP features five live tracks recorded at Guitar Center in Los Angeles, CA.
Cage the Elephant Deep Hands Live Session EP features live recordings of the bands hit single "Shake Me Down," and tracks from their critically-acclaimed third album Melophobia: "Cigarette Daydreams," "Spiderhead," "It's Just Forever," and the No. 1 alternative hit "Come A Little Closer." They have had a huge summer playing almost every major US festival including Coachella, Bonnaroo, Firefly and Lollapalooza, always coming out the other side as one of the must-see acts at the festival.
After wrapping up a month-long arena tour supporting The Black Keys, alt rockers Cage the Elephant will bring their blistering live show to Santa Barbara, CA on October 15th to film an episode of the Emmy-nominated series Live From The Artists Den, which will air nationwide on public television winter 2015. The episode will include interviews with the band as well as footage from the show.