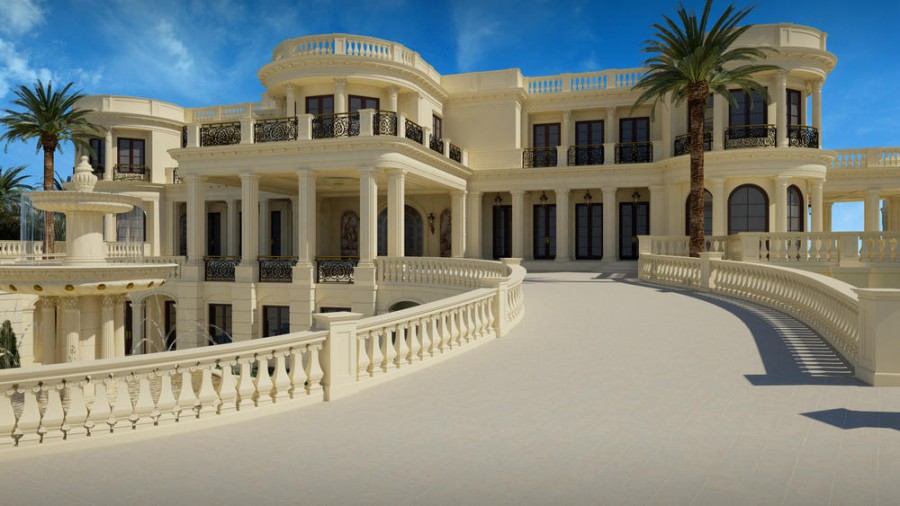 As reported by the LA Times, the most expensive home in the United States is up for sale. The asking price? Drum roll…. $139 million. The Hillsboro Beach, Florida 60,000 square foot estate, known as Le Palais Royal has gold leafing, stone walkways, balconies and six fountains. And that's not all, of course:
-11 bedrooms
-17 bathrooms in  of living space
-infinity edge pool features an LED-lit water slide
-fire pit and swim-up bar
-outdoor lounge and an entrance to an indoor spa and massage rooms
-492-foot dock capable of accommodating seafaring vessels up to 185 feet in length
-Imax home theater
-1,300-gallon aquarium
-subterranean garage with parking for 30 vehicles
Are you ready to put an offer in?