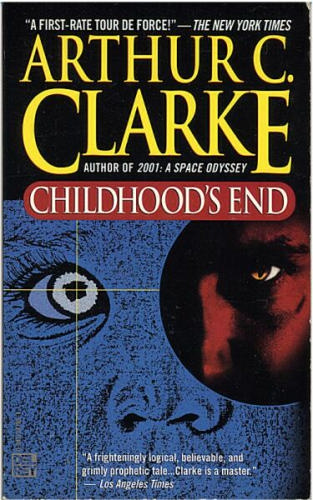 Syfy announced that it is greenlighting one of science fiction's most beloved and influential novels, Arthur C. Clarke's classic Childhood's End, as a six-hour miniseries premiering in 2015.
In making the announcement, Dave Howe, President, Syfy, said: "As we aggressively develop scripted programming over a diverse creative landscape, we want our content to reflect the greatest sci-fi stories from the past and the present. The powerful themes of Childhood's End, from the fearsome price of peace and prosperity, to the very question of what constitutes a human being, remain fascinating and timeless.  This will be the most ambitious project for Syfy in many years."
Akiva Goldsman (Lone Survivor, A Beautiful Mind, I Am Legend) and Mike De Luca (Captain Philips, Moneyball, The Social Network) are attached as executive producers. Childhood's End will be adapted by Matthew Graham (creator of BBC's Life on Mars and Ashes to Ashes). Universal Cable Productions will be the studio.
The miniseries will be directed by Nick Hurran, who received a 2014 Emmy Award nomination for Sherlock: His Last Vow and a Hugo Award nomination for Dr. Who.
Additional behind the scene credits include Emmy Award winners Neville Kidd (Director of Photography) and Yan Miles (Editor). Both were just honored by the Academy for their work in Sherlock: His Last Vow.
Hailed as a revolutionary work of science fiction since its publishing in 1953, Childhood's End follows the peaceful alien invasion of Earth by the mysterious "Overlords," whose arrival begins decades of apparent utopia under indirect alien rule, at the cost of human identity and culture.