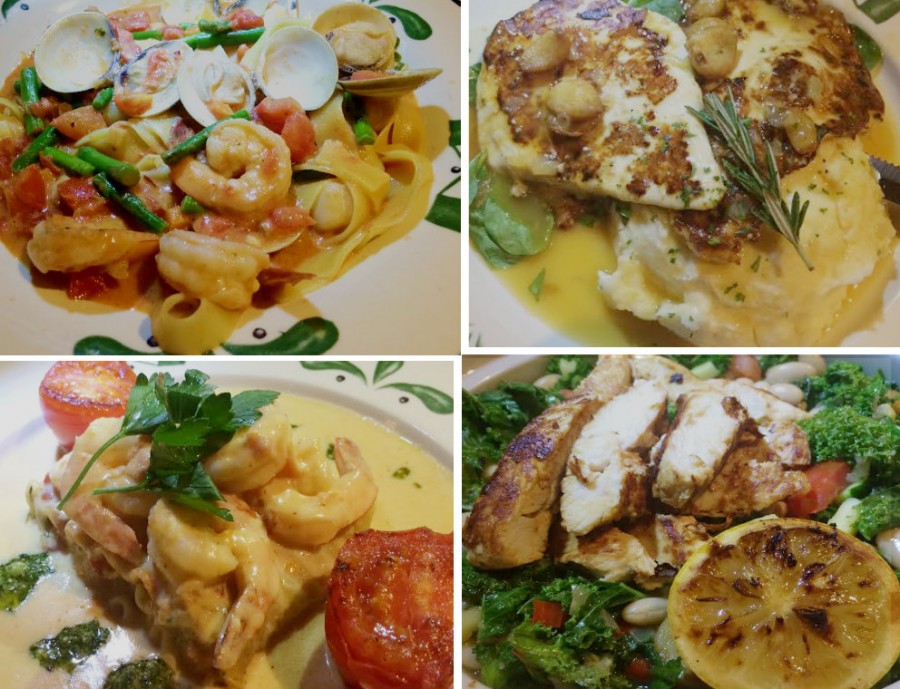 Whenever someone brings up Olive Garden, the first subject of conversation is always the breadsticks and salad. Everyone loves the breadsticks! But what about what's on the menu? OG made a big change and revamped their menu earlier in 2014. They unveiled the most significant menu evolution in the famous restaurant chain's history.
LATF had the chance to taste each new addition. We are here to tell you that there is more to talk about than the breadsticks and salad. Not only are the dishes zesty and delicious, but they are made with health and calorie counting in mind. Their lighter Italian fare menu has a variety of under-575-calories dishes. More than 20 new menu items that broaden the choice, variety and value it offers guests are prepared with new cooking techniques that accentuate new flavors.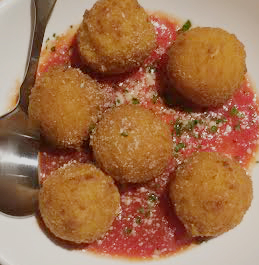 The smaller plates are Olive Garden's new Expanding the Tastes of Italy section, which include eight small plate dishes for guests who want to explore different flavors. To share, we recommend:
Crispy Risotto Bites, Bite-sized blend of Italian cheeses and rice, lightly fried and served in marinara sauce. They are refreshingly crispy with no grease whatsoever.
Another great plate to share with your friends or family is the:
Artichoke Fritti, Marinated artichoke hearts, lightly battered and fried. Served with a five cheese marinara dipping sauce. Warning: they are a bit addicting. You can't just have 2 or 3. 
As far as Antipasti and Salads go, the Roasted Tomato Caprese Salad Topper is fun-filled with fresh mozzarella bites, roasted tomato, bell pepper, basil, kale and an extra-virgin olive oil drizzle. Be sure to mix the dressing so that it is not too dry. 
On to the entrees, we will start with the dish made for spicy lovers. And we mean SPICY: Bucatini with Spicy Diavolo Sauce and Sausage Meatballs.
For the shrimp lovers:
Polenta Shrimp alla Greca, Sautéed shrimp served on creamy polenta and topped with a fresh blend of olives, capers and tomato sauce.
Lasagna Fresca, Hand folded vegetable lasagna, sautéed shrimp and grilled tomatoes with sundried tomato sauce. Great for those seeking a lighter pasta dish. 
Pappardelle Pescatore, Sautéed shrimp, bay scallops and clams tossed with pappardelle pasta, fresh asparagus and tomatoes in a creamy red pepper seafood sauce. One of the best shrimp dishes with a variety of delicious seafood.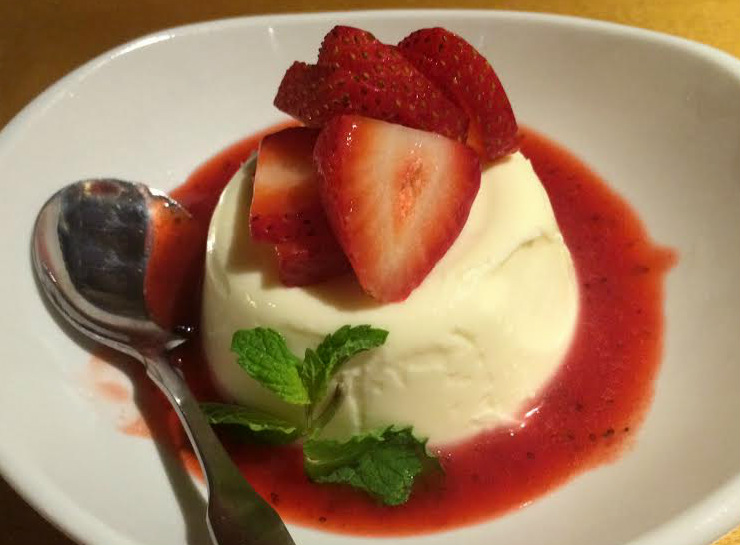 On the chicken end, one of Olive Garden's best new menu features is the Garlic Rosemary Chicken (Lighter Italian Fare [under 575 calories]) – Grilled marinated chicken breast topped with rosemary and caramelized garlic cloves. Served with garlic parmesan mashed potatoes and fresh spinach. The mashed potatoes are the perfect combination. The entree is light, yet memorably tasty.
If you visit OG for lunch, definitely order the Smashed Chicken Meatball Sandwich with roasted bell peppers and mozzarella on a focaccia bun.
And, no matter what time of day, the Vanilla Panna Cotta with Strawberries dessert is to die for! Sweet summer strawberries top a rich and creamy vanilla custard inspired by Italy's mountainous Piedmont region.
 Now decide what dish suits your fancy and visit your local Olive Garden: http://www.olivegarden.com/