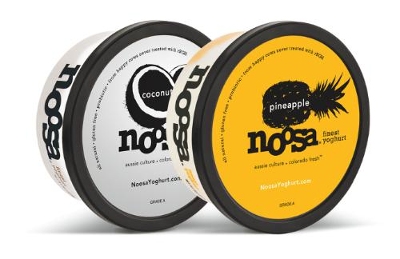 And they are delicious! Noosa Finest Yoghurt recently introduced two new varieties: Noosa Coconut and Noosa Pineapple in Los Angeles.
These varieties join an already diverse Noosa Yoghurt line and are available on grocery shelves nationwide. "We're excited to be in Los Angeles sharing our two newest flavors that truly embrace the Sunshine Coast and Noosa, Australia — the original inspiration for our brand — with one of America's favorite coastal cities," said Koel Thomae, co-founder of Noosa Finest Yoghurt.
Noosa Coconut and Noosa Pineapple are a contrast in sweet and tangy flavor combinations. Noosa Pineapple blends creamy yogurt with tangy bites of pineapple puree to create a yogurt with flavor that's brighter than the Sunshine Coast. Noosa Coconut is rich with sweet, shredded coconut, a delicious contrast to Noosa's velvety texture. This one is my absolute favorite. 
Like all varieties in the Noosa family, Noosa Coconut and Noosa Pineapple are crafted daily in small batches on-site at Morning Fresh Dairy Farm in Colorado, and are free of artificial ingredients of any kind. Noosa Yoghurts are also gluten-free and made from the milk of happy cows from local Colorado farms that are never treated with rBGH growth hormone.
If you love yoghurt and have not had a chance to taste those 2 flavors yet by all means, don't delay. It is outstanding!