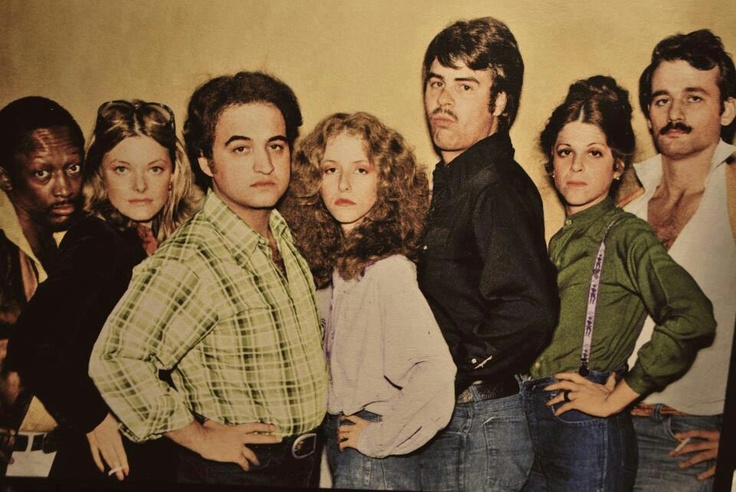 The original SNL cast

"Saturday Night Live" celebrates its 40th season. The most famous sketch comedy show first premiered Oct. 11, 1975, and broadcasted live from NBC's famed Studio 8H in New York City's Rockefeller Center.
NBC will begin its 40th birthday season kick off with "SNL Vintage," a weekly look back at iconic episodes throughout its storied history. Since its inception in 1975, "SNL" has launched the careers of many of the brightest comedy performers of their generation. Dan Aykroyd, Jim and John Belushi, Chevy Chase, Billy Crystal, Jimmy Fallon, Will Ferrell, Chris Farley and more. The program has won 45 Emmy Awards and now holds the title for the most nominated television show in Emmy history with 187. "SNL" has been honored twice, in 1990 and 2009, with the prestigious George Foster Peabody Award and cited as "truly a national institution."

Airing on Saturdays at 10 p.m. ET/PT, the first classic episode will be telecast Sept. 27 and return audiences to "SNL's" debut season in 1975 with an episode hosted by Richard Pryor and musical guest Gil Scott-Heron. Then on Oct. 4, an episode from the 25th season with host Christopher Walken and musical guest Christina Aguilera will be shown.
SNL's 40th season starts on the 27th with Chris Pratt taking the 8H stage as host. The "Parks and Recreation" actor starred in this summer's box office smash "Guardians of the Galaxy," and will be seen in the upcoming film "Jurassic World." Ariana Grande will make her SNL musical guest debut.