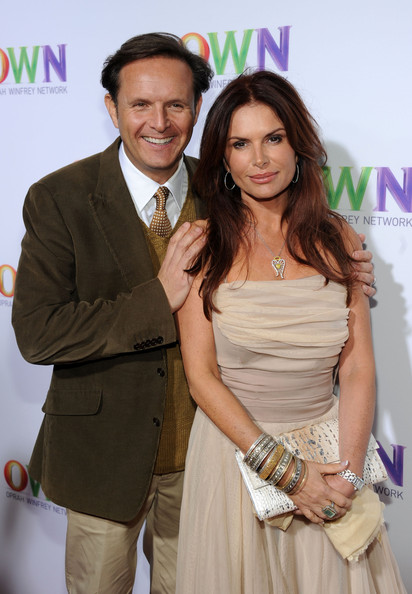 Metro-Goldwyn-Mayer Studios (MGM) announced that it has acquired a 55% interest in Roma Downey, Mark Burnett and Hearst Entertainment's One Three Media and LightWorkers Media, including all of their interests in such hit shows as Survivor, The Voice, Shark Tank, The Bible and The Apprentice, which will be consolidated into a new media venture called United Artists Media Group (UAMG). The announcement was made by Gary Barber, MGM's chairman and CEO; Burnett; Downey; and Steven Swartz, Hearst Corporation's president and CEO. Financial terms were not disclosed.
UAMG will primarily focus on developing, producing and financing premium content across all platforms. This includes scripted and non-scripted television programs, motion pictures and digital content. Burnett will serve as the CEO of UAMG. Downey will serve as president of Lightworkers Media, the faith and family division of UAMG.
"I am extremely pleased to be partnering with Mark, Roma and Steve in this incredible new venture that we believe will be accretive to MGM's business," said Barber.  "Mark and Roma are without a doubt the most successful and dominant players in unscripted television and faith-based content and we are excited to be distributing UAMG content worldwide.  Together with Hearst Entertainment's vast array of media assets and knowledge, MGM could not have wished for better partners to continue to grow the MGM business of creating premium content for distribution across multiple platforms. Additionally, we are extremely optimistic about the launch of an exciting new Over-The-Top (OTT) faith-based channel.  Finally, I am truly honored to welcome Mark, Roma, Steve and their entire team into the MGM family."
"Roma and I are absolutely thrilled to be in business with Gary Barber and MGM while at the same time maintaining our amazing relationship with Steve and Hearst," said Mark Burnett.  "I am honored to become the CEO of United Artists Media Group.  Together we look forward to growing our television, film and digital business while also creating a whole new platform of entertainment."
The planned launch of the OTT channel will create a singular destination for audiences of faith worldwide and on every screen. The channel's programming will consist of a mix of original new content, premium film and television catalog titles, curated Christian music videos, regional and national congregation portals, sermons from worldwide religious leaders and user-created short-form faith-based videos.
This announcement comes on the heels of network television premiere week.  Mark Burnett's shows including The Voice, Survivor and Shark Tank will have their season premieres this week.  Burnett recently announced a straight to series deal with ABC for a new game show 500 Questions.  Also previously announced, his first show in partnership with the El Rey Network, Lucha Underground, and TNT's On The Menu will both premiere in October.  Burnett and Downey have also started principal photography on the NBC miniseries A.D. as well as CBS' The Dovekeepers through their LightWorkers Media banner. The couple is also currently in pre-production on the epic feature film Ben-Hur with MGM and Paramount. They also have the feature film Little Boy which Open Road recently acquired.
The United Artists banner was famously first launched in 1919 by Charlie Chaplin, Mary Pickford, Douglas Fairbanks and D.W. Griffith.