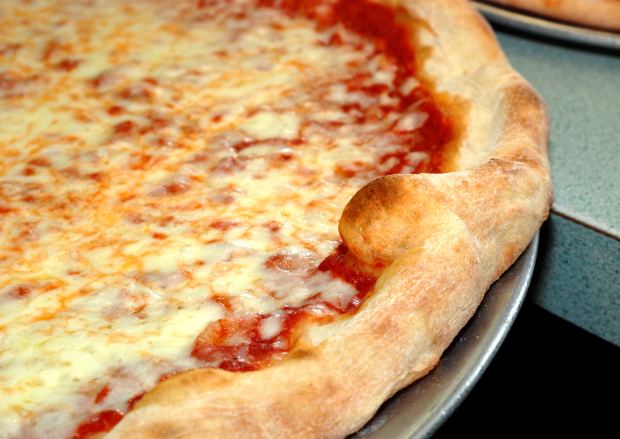 Today may be 'National Cheese Pizza Day,' but who says we can't celebrate it all throughout the year, starting with Football season!
Pizza Hut has established a weekly contest to help fantasy owners complete their trades this football season. All fantasy owners have to do is submit their trade offer to tradebait@pizzahut.com and briefly explain why they need pizza to help close the deal in accordance with the Official Rules, available at: http://pizza.ht/tradebait. Each week, Pizza Hut will review submitted trade offers and select winners. Winners will be awarded online promo codes to be dangled as trade bait to their pending offers.
"We're inviting fantasy owners from any league in America to email us their trade offer for the opportunity to add the power of pizza to their deal," said Doug Terfehr, PR Director, Pizza Hut. "To be clear though, this isn't an automated program that doles out food to everyone who participates. We will review each and every submission and rule on a case-by-case basis."
Maybe you committed fantasy football faux pas No. 1 and drafted too many players from your hometown team? Or maybe it was an error in judgment when you drafted a back-up quarterback that has the same bye week as your starter. Whatever the reason for commissioning your trade, Pizza Hut is primed to serve as the potential outlet that will help bait and close the deal on your fantasy trade proposal.
The most epic trade and explanation submitted during the contest period, which ends on November 12th, will win the grand prize award of gift cards equivalent to one pizza every other week for a year.  
Gift cards may be redeemed for all Pizza Hut menu items, including pizzas, side items, WingStreet wings, Tuscani Pastas and new products.
In addition to the fantasy football trade bait contest, Pizza Hut will celebrate the kickoff of the football season with a special "Touchdown Offer" available on Thursday, Sept. 4 and Friday, Sept. 5, which also happens to be National Cheese Pizza Day.  The "Touchdown Offer" will allow all customers to receive a large cheese pizza for the touchdown-friendly price of just $7 when ordered online at PizzaHut.com using promo code BIGCHEESE.