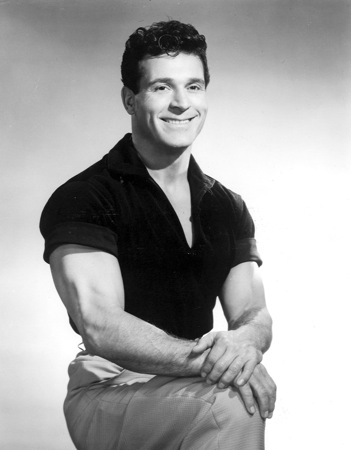 Tristar Products, Inc. continued their bi-coastal celebration of the 100th Birthday Anniversary of American fitness icon Jack LaLanne yesterday with a documentary release at the TriBeCa Film Center. The inspiring documentary, "ANYTHING IS POSSIBLE" commemorates Jack LaLanne with his closest friends: Clint Eastwood, Lou Ferrigno, Diana Nyad and many others speaking to his lifelong achievements and how the 'Godfather of Fitness' set the standard for present day fitness and nutrition. "This documentary is about determination, will and the possibilities we all have within us. Jack LaLanne is a true inspiration to this day," says Tracy Paul, CEO of Tracy Paul & Company, Inc.
Actor and fitness trainer Lou Ferrigno explains what he admired most about LaLanne, "Jack gave. He never just said, 'Let me take from you.' He gave to you." Notable guests at the event include Actress Chloe Bridges from Pretty Little Liars, and fitness experts Don Saladino, Mandy Ingber and Nicole Stuart. "What a life changing experience! I loved watching the film and seeing how persistent [Jack LaLanne] was," commented Don Saladino, fitness expert and founder of Drive495.
"Jack LaLanne is the root of my life," explains Gunnar Peterson, celebrity fitness trainer. "You have to figure that if Jack hadn't done his thing, it would be a lot harder for me to do my thing." As the annual celebration continues, "ANYTHING IS POSSIBLE" will be available for viewing online at www.fusionlifebrands.com/jacklalanne100 until October 8th, 2014.