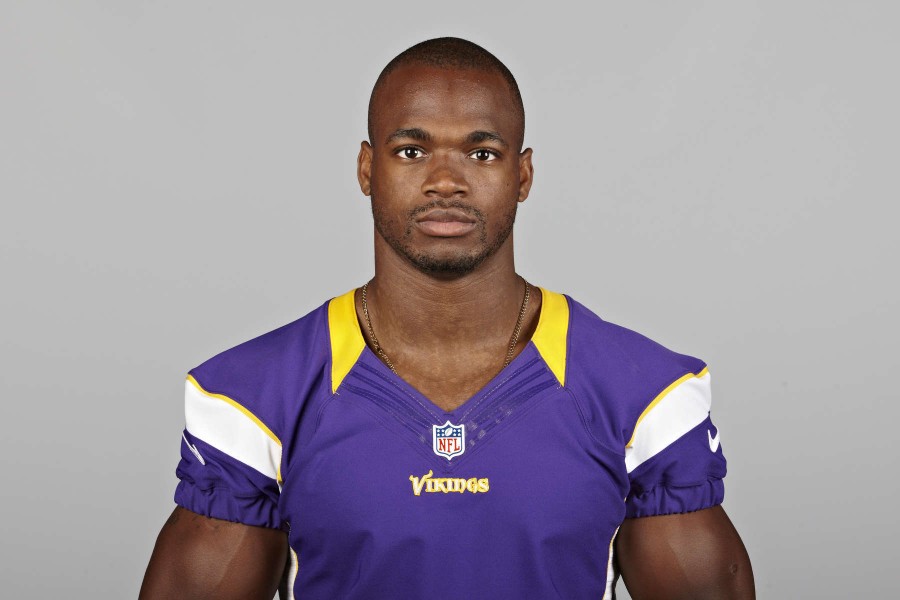 Last week, Minnesota Vikings' player Adrian Peterson turned himself in to authorities in Texas on a felony charge of child abuse. Do you think the NFL is showing a good example by simply suspending Peterson from team activities? In addition, Peterson will take voluntary leave with pay. The NFL Players Association issued a written statement that said: "Adrian Peterson made a decision to take a voluntary leave with pay to take care of his personal and legal issues. The NFLPA and NFL worked with Adrian and the Minnesota Vikings to resolve this unique situation. We support this decision and hope the best for him and his family."
How much is he getting paid exactly? According to NFL reporter, Albert Breer, ".. Adrian Peterson [is] still due $10.38 million of his $11.75 million base salary for 2014. That would come in his 15 remaining game checks."

In a statement from Vikings owners Zygi and Mark Wilf released to the media, the Vikings said Peterson has been placed on the "Exempt/Commissioner's Permission list," and will remain away from all team activities until his legal matters are resolved.
The full Vikings statement is below:
"This has been an ongoing and deliberate process since last Friday's news. In conversations with the NFL over the last two days, the Vikings advised the League of the team's decision to revisit the situation regarding Adrian Peterson. In response, the League informed the team of the option to place Adrian on the Exempt/Commissioner's Permission list, which will require that Adrian remain away from all team activities while allowing him to take care of his personal situation until the legal proceedings are resolved. After giving the situation additional thought, we have decided this is the appropriate course of action for the organization and for Adrian.
We are always focused on trying to make the right decision as an organization. We embrace our role – and the responsibilities that go with it – as a leader in the community, as a business partner and as an organization that can build bridges with our fans and positively impact this great region. We appreciate and value the input we have received from our fans, our partners and the community.
While we were trying to make a balanced decision yesterday, after further reflection we have concluded that this resolution is best for the Vikings and for Adrian. We want to be clear: we have a strong stance regarding the protection and welfare of children, and we want to be sure we get this right. At the same time we want to express our support for Adrian and acknowledge his seven-plus years of outstanding commitment to this organization and this community. Adrian emphasized his desire to avoid further distraction to his teammates and coaches while focusing on his current situation; this resolution accomplishes these objectives as well.
We will support Adrian during this legal and personal process, but we firmly believe and realize this is the right decision. We hope that all of our fans can respect the process that we have gone through to reach this final decision. – Zygi Wilf and Mark Wilf"