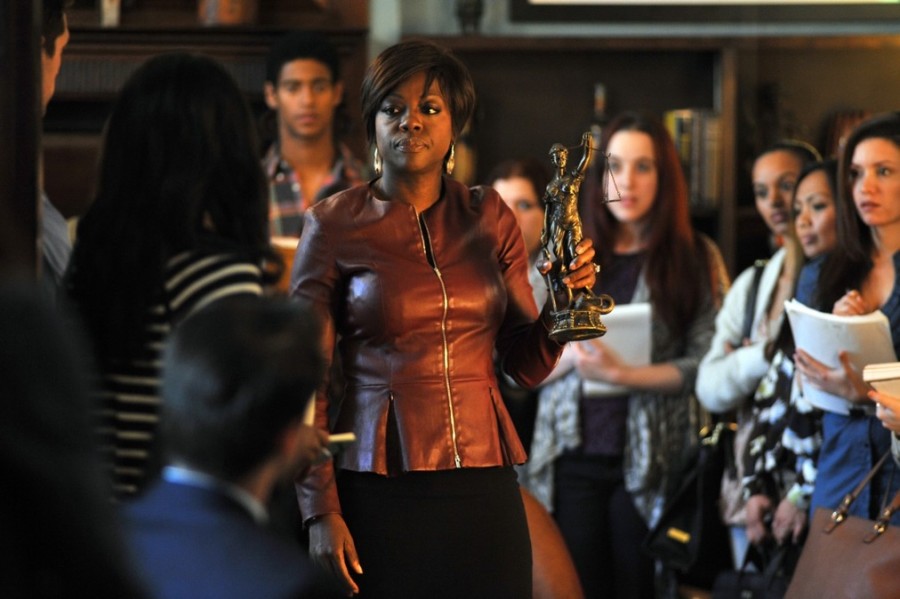 With its cinematic direction, compelling storyline and impressive cast, "How To Get Away With Murder" is sure to have a successful premiere on Thursday night, September 25th 10PM on ABC.
The show leaves a lot of questions unanswered, which is the best thing a series can have… mystery. Viola Davis' performance is the definition of a powerhouse and her supporting cast are equally as strong. It's hard to even view the pilot as a series; the direction gives the show a true cinematic feeling. After the hour of programming has passed, you're ready for the next. 
This is LATF's MUST WATCH of the season. Read all about it…
Annalise Keating (Academy-Award Nominee Viola Davis) is a harsh law school professor in Criminal Law. She asks a lot of her students and expects just the same. As fearless in the courtroom as she is in the classroom, Annalise is a defense attorney who represents the most hardened, violent criminals – people who've committed everything from fraud to arson to murder – and she'll do almost anything to win their freedom. On the surface, Annalise seems like she has it all – a successful career and loving husband, Sam (Tom Verica) – but her relationship with a local Philadelphia detective, Nate (Billy Brown), will force her to confront secrets about her life she never saw coming.
Each year, Annalise selects a group of the smartest, most promising students to come work at her law firm. The students vying for this coveted position include Wes Gibbins (Alfred Enoch), a wide-eyed, likable boy-next-door recently accepted off the waitlist; Michaela Pratt (Aja Naomi King), a confident, ambitious overachiever born knowing how to "lean in;" Connor Walsh (Jack Falahee), a sly, sophisticated heartbreaker used to getting any prize he lays his eyes on; Laurel Castillo (Karla Souza), a quiet, sensitive idealist who's easy to underestimate and Asher Millstone (Matt McGorry), an entitled know-it-all born into a world of Ivy League educations and country club memberships. The students all work under two of Annalise's dedicated associates: Frank Delfino (Charlie Weber), a local Philly boy done good, and Bonnie Winterbottom (Liza Weil), a sweet, observant team-player with a hidden edge.
Early in the first season, Wes will become entangled with his mysterious neighbor, Rebecca (Katie Findlay), after she becomes the main suspect in the murder of a beautiful university coed. Annalise's involvement with Rebecca's case will challenge her students' values, convictions, and dreams, as she teaches them the dark truth about the law and our justice system. It's worth it though. Working for Annalise is the opportunity of a lifetime, one that can change the course of our students' lives forever, which is exactly what happens when they find themselves involved in a murder plot that will rock the entire university.