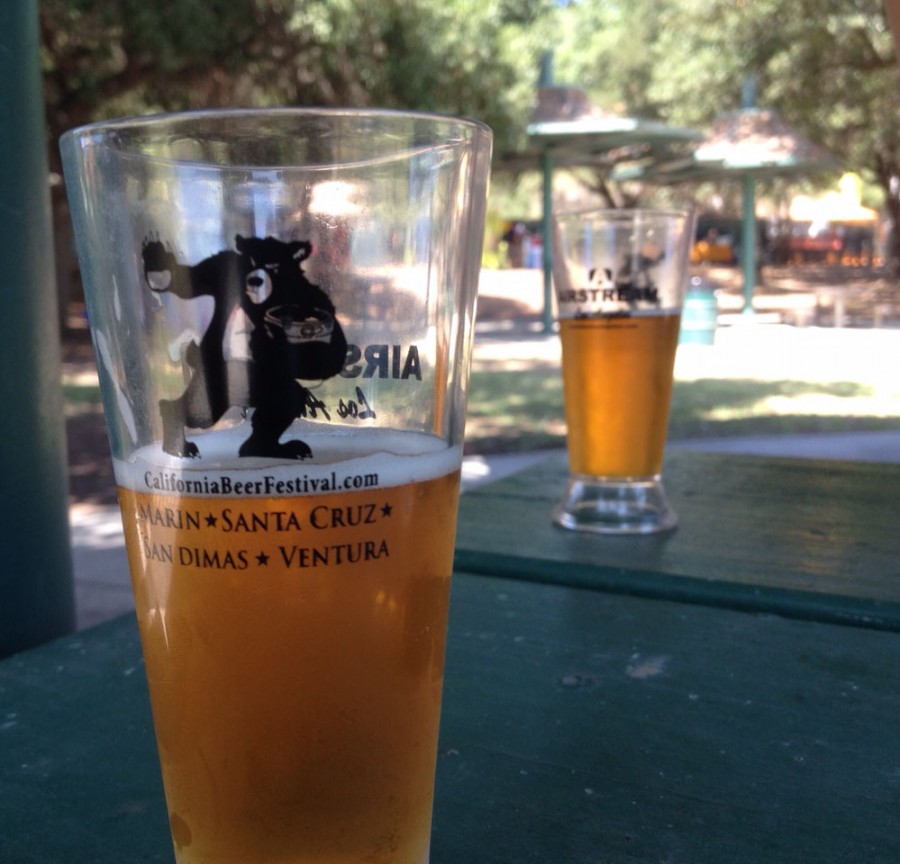 With over 60 beers on tap from breweries as far away as France and as local as Claremont, the 2014 California Beer Festival (CBF) in San Dimas featured enough ice-cold suds to satisfy everyone in attendance. Picking up exactly where they left off last year, the Frank G. Bonelli recreational park was transformed into a Beer lover's paradise for a happy, hoppy, and hot first Saturday in September.
Ever since its inaugural event in 2009, the annual California Beer Festival has become the number one event of the year for any beer or food enthusiast in Southern Cali! Presented by Air Stream this year, perennial classics like Stone Brewery, Angel City, Lagunitas, and Karl Strauss were expertly paired alongside smaller microbreweries such as Ace Cider, Kat Daddy, and Headlands Brewery.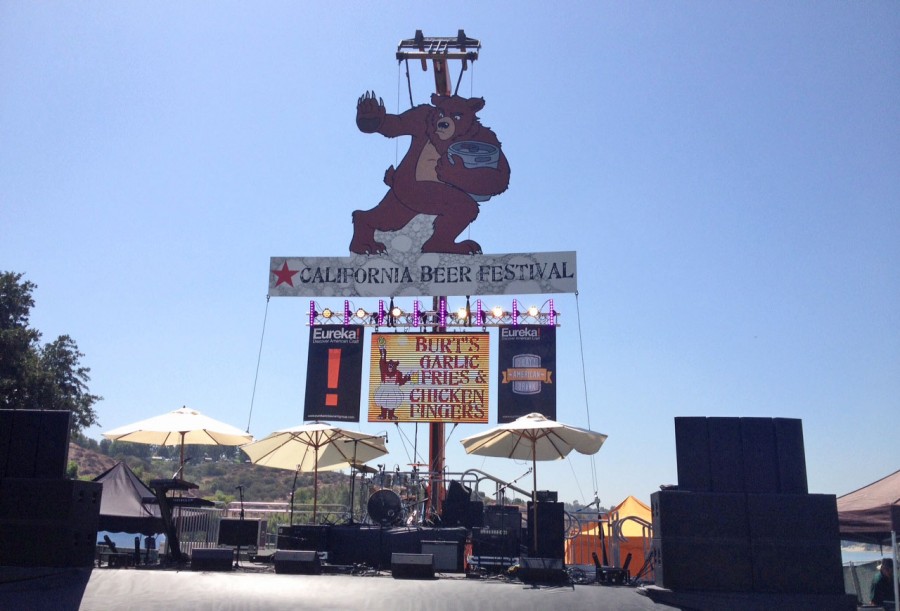 With enthusiasts packing the converted lakeside park to near capacity this year, the hour long VIP tasting session that occurred before general admission began filing into the grounds was a definite must. Intended for the true beer aficionado, this 300 ticket pre-event allowed attendees to sip and sample unique pours straight from the brewers themselves. Being able to talk one-on-one with some of the brewers at Karl Strauss and hearing about how they came up with the unique blend of ingredients in one of my favorite beers of the afternoon—Red Trolley Ale—had to be the top beer moment of the day!
With so much extra time to sip before the party actually got under way, I was also able to indulge in a couple—and then a couple more—excellent fish tacos served up fresh and spicy from the Rubio's grill station.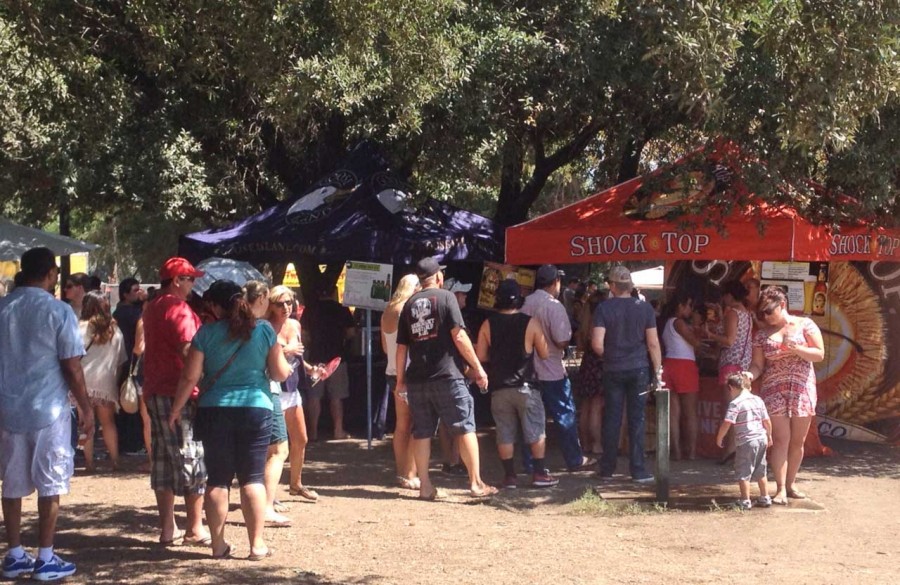 I even had a few extra minutes to play a quick round of corn-hole at the California Beer Fest lawn field. While I won't name names, I blame my partner for our unfortunate and crushing defeat. Alright. Maybe I had something to do with the lose as well.
A beer festival is nothing without live entertainment, and the afternoon really began to buzz as soon as the music began to blast from the massive lakeside stage. CBF featured three popular, local bands this year that beer enthusiasts were able to groove to while they sampled their beer and cider.
First up, The Fire Department Band got the party started with a charismatic combination of pop "Maroon 5" type energy and the Bluesy emotion of an Arena Jam band.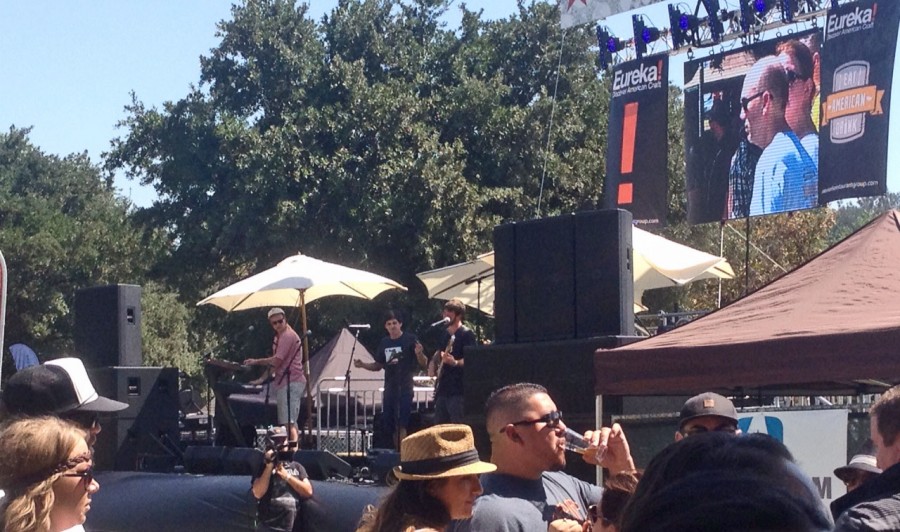 Next on the stage was Rey Fresco – a four-piece band that has absolutely exploded in the California music scene with their diverse and eclectic sound. Rounding out the fest was The Bomb fromSanta Barbara.  
After an afternoon filled with some of the best beer on Earth, mixed with some of the best beer fans I've ever met, I couldn't help but feel exhausted by day's end. Waving one last good-bye to Burt the Beer Bear—CBF's mascot if you didn't know—I hung up the pint glass for my 2014 California Beer Fest experience.
…Until next year of course.
For those of you that weren't lucky enough to drink alongside myself in San Dimas this weekend, you'll have another chance to dive into over 130 different beers later this month at the Ventura edition of the California Beer Festival. Ending a week long celebration of Craft Brew, CBF Ventura will take place Saturday, September 20th.
By David Morris
For tickets and more information, head to the CBF official website below: http://www.californiabeerfestival.com