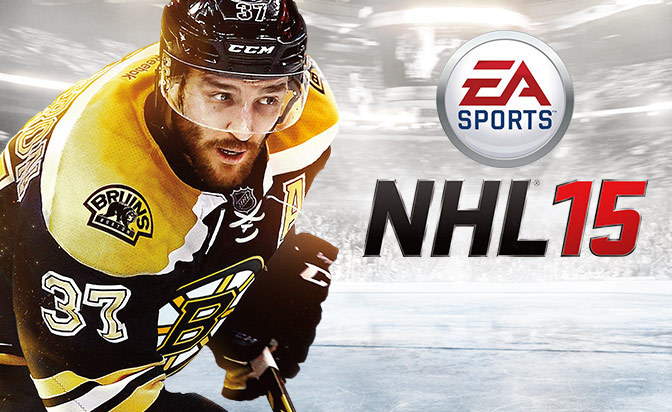 EA announced today that EA SPORTS™ NHL®15 is now available in retail stores throughout North America and for direct download on Xbox Live® and PlayStation® Store. From the players, to the fans and arenas, to the revolutionary broadcast package, NHL 15 brings to life the sights, sounds and feel of the fastest team sport on the planet like no other game before.
Fans can expect more free content from the game post-launch with the NHL 15 Content Update program for the Xbox One and PlayStation®4. This will include gameplay updates based on fan feedback, the upcoming release of Online Team Play and a new Playoff mode that allows for customizable bracket sizes. Fans can follow the NHL 15 website for more information on new content updates.
"In our first year of development on the new generation of consoles, NHL 15 marks the start of next generation hockey and sets the foundation for our franchise for years to come," said Dean Richards, General Manager, EA SPORTS NHL. "From the Next-Generation Hockey Player and Real Hockey Physics to the Unrivalled In-Arena Experience and all new Broadcast Presentation, I couldn't be more excited for our fans to get their hands on NHL 15."
NHL 15 ushers in an exciting new era of hockey videogames with the most detailed and authentic hockey experience ever delivered. Introducing true collision physics for all 12 players on the ice, NHL 15 delivers a level of realism for a new generation of game consoles that allows players to be immersed in the sights, sounds and feel of the sport like never before. Players can now look, move, play and think like an NHL athlete with detailed new player modeling and an expansive new set of tools, including the Superstar Skill Stick and Vision AI that heighten on-ice control and player intelligence.
Emotions run high in NHL 15 as players compete in arenas filled with dynamically modeled fans that react to the play on the ice like they would in real life. Announced by an all-new broadcast team led by veteran NBC Sports hockey commentators Mike 'Doc' Emrick, Eddie Olczyk and TSN on-ice analyst Ray Ferraro, NHL 15 takes revolutionary steps forward in authentic game commentary.
NHL 15 will hit retailers on September 11 in Europe. NHL 15 is developed at EA Canada in Vancouver and is available on Xbox One, PlayStation®4, Xbox 360® video game and entertainment system, and the PlayStation®3 computer entertainment system.