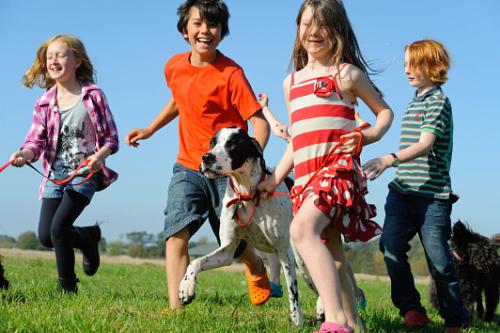 A survey, carried out by the National Pet Show revealed that 98% of pet owners say that owning a pet gives them a healthier lifestyle and reduces stress levels.
96% of pet owners went on to divulge that they believe that children also benefit from a happier and healthier lifestyle when living in a household with a pet.
Noel Fitzpatrick, star of hit Channel 4 series The Supervet, said: "I firmly believe that the essence of unconditional love shared between a pet and their guardian represents the very best of the human condition, so the results of this research do not surprise me.When you see the family of a pet in the presence of their animal, their entire vivacity changes, they 'light up'."
"As a vet, I have dedicated my life to exploring all of the options available for the animals I treat. As well as forming wonderful relationships with the animals themselves, the relationships with the pet's families are truly outstanding. Meeting people who would do everything they can to save their pets from pain or harm is the most remarkable part of the job."
A show dedicated to the nation's passion for pets, National Pet Show, sponsored by MyPetonline, is taking place for the first time at NEC, Birmingham on Saturday 20th and Sunday 21st September.
Rabbit show jumping, doggy dancing and 400 animals are just three of the attractions set to wow the crowds.
The National Pet Show is a great day out for pet lovers, owners and families with creatures of all shapes and sizes, from cute and cuddly to the weird and wonderful on display including dogs, cats, guinea pigs, rabbits, reptiles, miniature ponies and lots more.
TV stars and animal-lovers, Ben Fogle, Chris Packham and Channel 4's Supervet Noel Fitzpatrick will present live features.