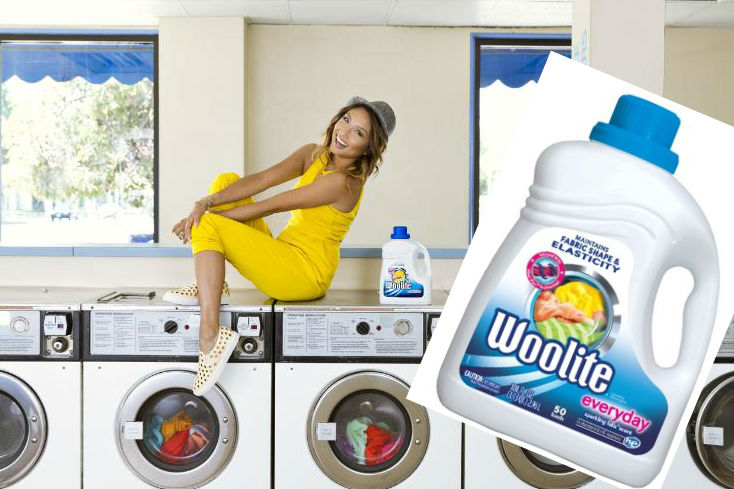 Reckitt Benckiser, the maker of Woolite® laundry detergent has a fresh face: Jeannie Mai. The style expert and fashion guru spokesperson will appear in national television and social media advertising, highlighting how Woolite® formulas help clothes stay the perfect fit, which boosts women's confidence by feeling and looking great.
Mai will play an integral role in bridging the fashion world, where shoppers are attracted by colors and fabrics that make them look and feel their best, with the laundry world, where Woolite® formulas help care for the clothes women love.
"As a style expert, I value all my clothes and want to keep them looking and fitting their best, which, in turn, helps me feel confident," said Mai. "Women spend ages looking for the perfect fitting clothes and when they start losing their shape, it can really affect how you feel. That is why I am thrilled to work with Woolite. Woolite® is the ultimate fashion accessory to help keep those favorite items from shrinking or stretching."
Mai is excited to endorse the new Woolite® Everyday detergent with Fiber-Flex™ technology that maintains fabric shape and elasticity, so that garments keep a perfect fit wash after wash. The exclusive Fiber-Flex™ technology is a first-of-its-kind among detergents and is designed to help provide extra care while cleaning – a must for consumers looking to achieve the perfect fit for their clothes to help them look and feel more confident.
All of the Woolite® formulas are a result of extensive scientific research and testing to provide consumers with the best products to wash various fabrics and colors effectively and safely – providing longevity to those favorite clothing items in a woman's closet.
The campaign will give consumers the opportunity to learn about the benefits of Woolite® and important formula information, as well as the power of the right detergent to keep clothes in perfect shape like the first day you bought them. The campaign is kicking off with new TV advertising developed by Havas Worldwide, featuring Mai and airing nationally. Mai will also appear in a series of digital videos, which will go live on the brand's Facebook page, in which she will add her unique take on style analysis by looking deeper into the psychology behind clothing, or as Mai calls it, "#Wearapy."
As a fashion enthusiast, Mai is known for her work as the host of the Emmy-winning Style Network series "How Do I Look?" and is a frequently featured fashion expert on television programs including the "Today Show," "Extra" and "The Insider." Over the past several years Mai has also been one of the regular co-hosts of NBC's "Miss Universe" and "Miss USA" pageants. Mai is continuing her conquest of the fashion world as she embarks on her new adventure this fall as one of the co-hosts on "The Real" daytime talk show.