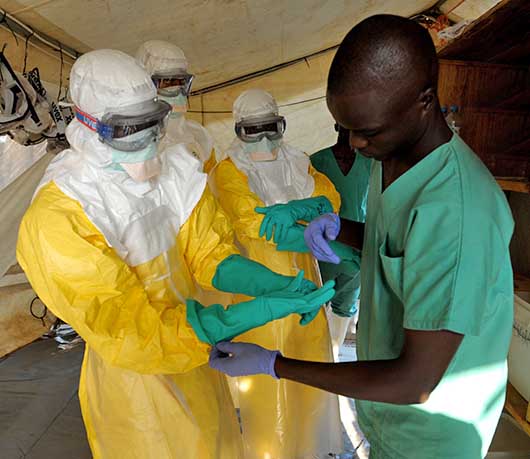 The Ebola hemorrhagic fever has spread like wildfire across Nigeria, Guinea, Liberia, etc. After two American missionaries fell ill with the virus, they were flown back to the U.S. for treatment at Emory University Hospital. Weeks later, the two have been discharged.

Dr. Kent Brantly was among the Ebola patients. In a new conference he said, "Today is a miraculous day. I'm thrilled to be alive, to be well and to be reunited with my family. As a medical missionary I never imagined myself in this position." Weeks ago, Brantly's family were expecting to plan a funeral. The patients are said to no longer have Ebola in their blood.
The other patient is Nancy Writebol, who was working with a Christian charity in Africa. She was discharged on Thursday and will remain at an undisclosed location with her husband, according to a press release from SIM USA.
Brantly was working with Samaritan's Purse at a clinic. SP's President Franklin Graham said, "Today I join all of our Samaritan's Purse team around the world in giving thanks to God as we celebrate Dr. Kent Brantly's recovery from Ebola and release from the hospital."
The CDC said Thursday there is no public health concern with the release of the patients.
The World Health Organization reports 2,473 suspected and confirmed cases of Ebola, including 1,350 deaths. This is the worst outbreak in history. According to CDC.gov, The Centers for Disease Control and Prevention (CDC) is working with other U.S. government agencies, the World Health Organization, and other domestic and international partners in an international response to the current Ebola outbreak in West Africa.