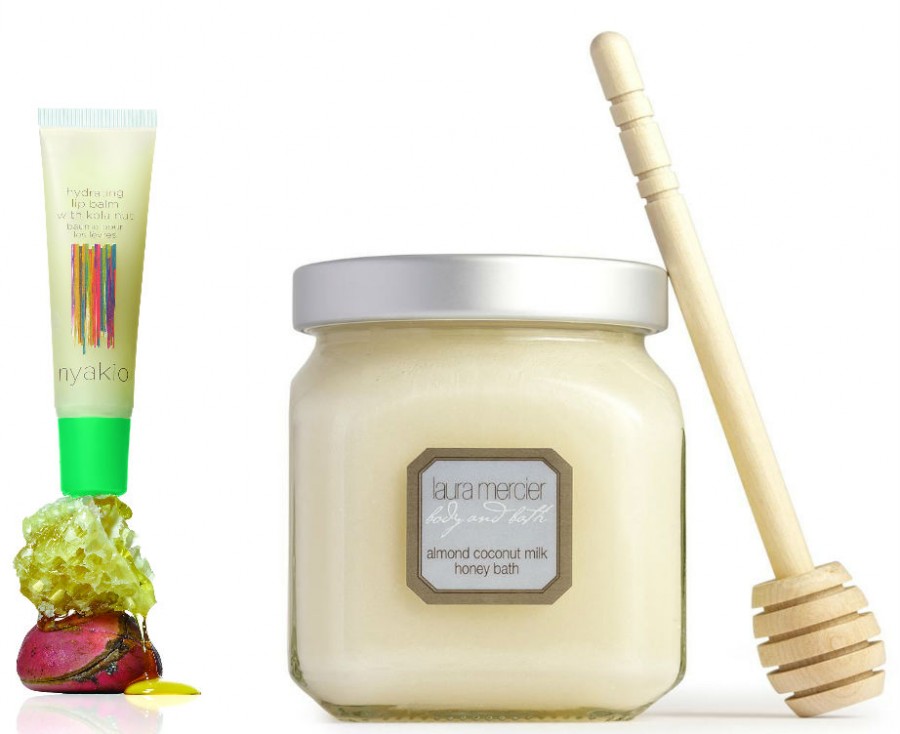 Today is a sweet holiday! It's National Honey Appreciation Day. If you're looking for some new skincare products, Laura Mercier and nyakio have some wonderful products with a touch of honey.
Laura Mercier Honey Bath
This decadent, foaming honey moisture body bath leaves skin feeling clean, fresh and supple. Available in five delectable fragrances: Almond Coconut Milk, Crème Brûlée, Ambre Vanillé, Crème de Pistache and Fresh Fig.
Price: $40
nyakio Hydrating Lip Balm with Kola Nut
nyakio™  Hydrating Lip Balm is infused with African Kola Nut, Marula Oil, Trichilia Oil and Honey to help relieve and hydrate dry lips; this unique fusion also provides superb antioxidant benefits, leaving lips immediately comforted and soft.
Price: $20
Available: HSN, www.HSN.com, and www.nyakio.com