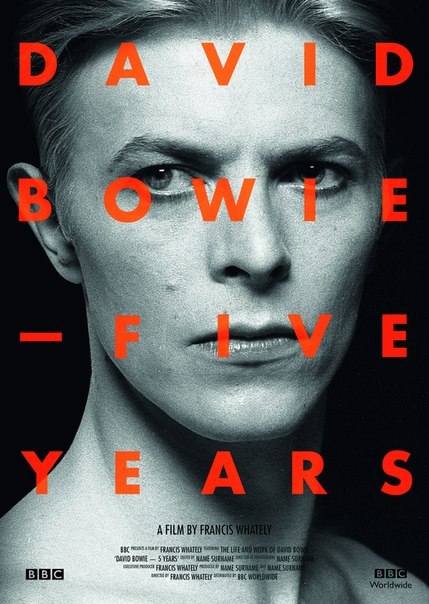 DAVID BOWIE: FIVE YEARS is the definitive portrait of one of rock's most influential stars – premiering Friday, August 1st at 9 p.m. on SHOWTIME. Bowie is widely recognized as one of the most daring and innovative performers of the 20th century, boasting both critical and commercial success since his early days in the 1960s and influencing popular culture ever since.
With unique access to Bowie's personal archive of costumes, set designs, lyrics and memorabilia, DAVID BOWIE:  FIVE YEARS explores five seminal years across Bowie's extensive career, with each year illustrating not only the source of his inspiration, but also where those ideas led him.  The film starts with 1971 and the creation of Ziggy Stardust; moves on to 1975, the year of the Young Americans and the Thin White Duke; 1977 and the release of the hugely influential albums Low and Heroes; 1980, the year of Ashes to Ashes, one of the most iconic songs of the decade; and 1983, the year Bowie went commercial with the release of Let's Dance.  This film offers a unique opportunity to explore Bowie's work, creative vision and shows Bowie not just as the rock star chameleon but also as an artist drawing on rich and diverse cultural influences.
The first retrospective of his extraordinary career will be on display in the U.S. at the Museum of Contemporary Art Chicago beginning September 23rd.  Produced and directed by Francis Whately, and executive produced by Phil Dolling, DAVID BOWIE:  FIVE YEARS premieres on Friday, August 1st at 9 p.m. on SHOWTIME.