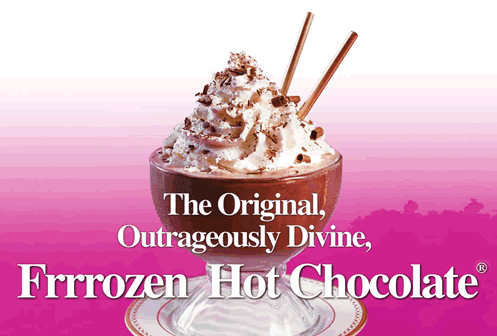 The home of comfort food and decadent desserts, such as the iconic Frrrozen Hot Chocolate, Serendipity 3 has been enchanting millions of patrons since 1954. They are celebrating their long-running success and history in the dessert business with plenty of fun events. Beginning with Marilyn Monroe and Andy Warholin the 1950's, Serendipity continues to attract a huge celebrity clientele as well as New Yorkers and visitors from around the world.
Some of the happenings in store to help celebrate this milestone anniversary include:
–Anna Sui, one of the most celebrated names in American fashion, has created a tee shirt design that will incorporate celebrity signatures, and will be available to purchase on SignMyShirt.com with all of the proceeds going to The Bowery Mission- which feeds and shelters the homeless in NYC.
–Rizzoli/Universe will be releasing the "60th – Diamond Anniversary" edition of the best-selling cookbook, Sweet Serendipity, that will include a new foreword by Joan & Melissa Rivers, new Guinness World Record recipes and new celebrity quotes by Barbra Streisand, Cher, Candice Bergen, Sarah Michelle Gellar and many more.
Serendipity 3 also anticipates receiving a Mayoral Proclamation from the city that started it all and they will attempt another food challenge as they try to break yet another Guinness World Record.