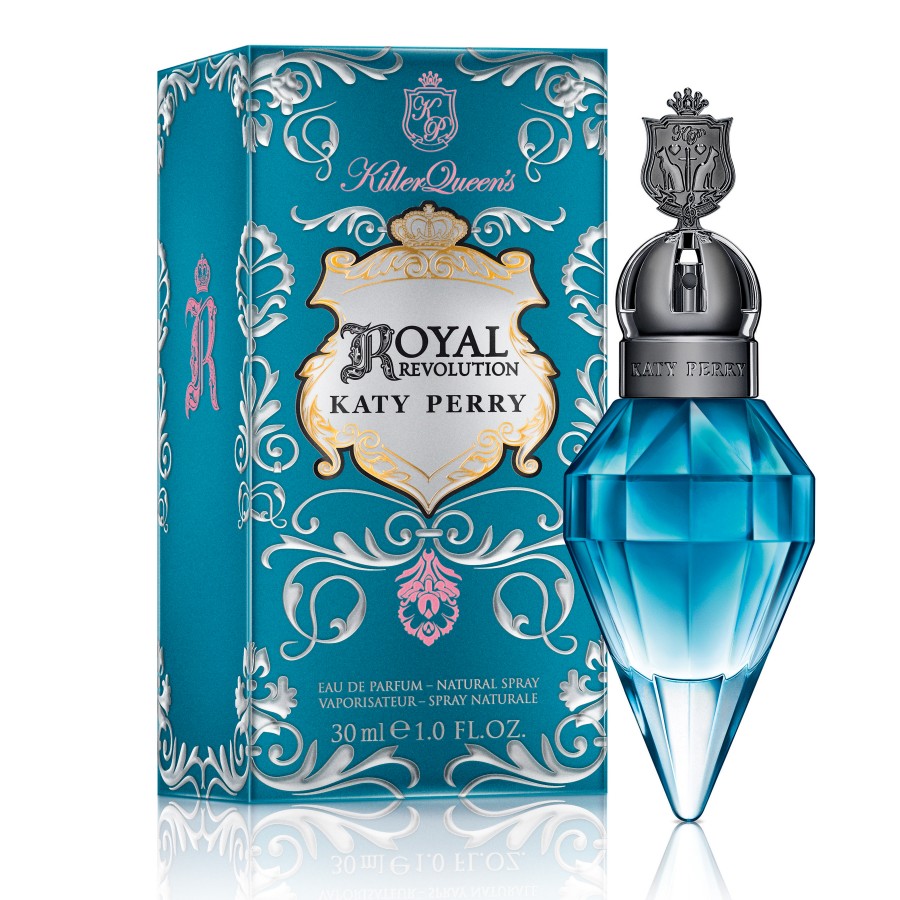 Created by perfumer, Pierre Negrin of Firmenich… Katy Perry's newest fragrance is Killer Queen's Royal Revolution. True to Perry's rebellious spirit, the campaign features Katy in a modern military ensemble leaning triumphantly against an armor conveying composed confidence and nonchalant valor.
Tantalizing top notes of pink freesia kissed by the nectar of ruby-red pomegranate captivate the senses. Middle notes of sandalwood balanced with sheer orange flower and velvety jasmine petals create a soft, delicate floral heart guarded by the Mystical Blackthorn. Sexy musk and soft vanilla orchid linger on the skin, ensuring an unrivaled and unforgettable dry-down.
Known in the Dark Ages for its magical powers and used in spells of impenetrable protection, the Mystical Blackthorn epitomizes the balance of feminine beauty and wild rebellion with its delicate white flowers protected by its prickly ebony bark.
Available at fine retailers nationwide.
Royal Revolution Eau de Parfum 3.4oz EDP $59
Royal Revolution Eau de Parfum 1.7oz EDP $49
Royal Revolution Ancillary 6.7oz Body Lotion $25
For more info: www.katyperryfragrances.com/