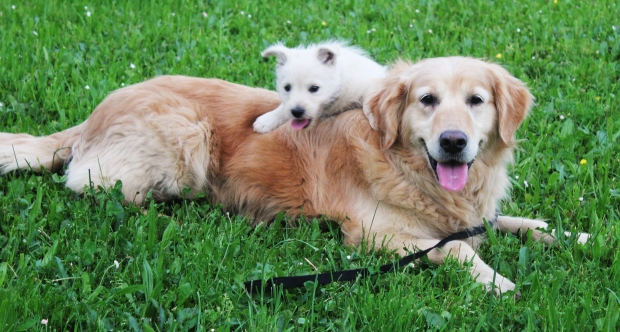 Photo: morguefile.com
Summer camp isn't just for kids! Pooch Hotel locations nationwide are hosting a "Play and Learn" summer camp for dogs now through August 16, 2014, where pet parents can send their furry children to enjoy the benefits of physical activity and socialization.
Each day during the Play and Learn summer camp, campers will work one-on-one with a certified dog trainer to learn new behaviors such as how to sit, stay or come for those new to training or how to wave or dance for some of the more advanced pups. They'll also stay physically fit with dedicated time on a treadmill, in the pool or individual play time with staff. In addition, pets will be socially engaged during "All Day Play" sessions with other pooches followed by the quintessential summer camp nap time with the occasional belly rub to keep them feeling emotionally secure while away from their family for the day. To commemorate the experience, pet parents will receive a photo keepsake of their furry camper.
The camp, which is $150 per five-day week, will be available at the Pooch Hotel locations in Dallas, Chicago, Hollywood, San Diego, Sunnyvale, San Francisco, Boston and Norwalk, CT. Play and Learn summer camp does not apply for those dogs who are currently overnight guests at the hotel. Pooch Hotel has redefined pet boarding options across the country, with unparalleled services and exceptional quality and care. The premier hotel and daycare, exclusively for dogs, places a premium on convenience, extraordinary customer care, superior facilities and outstanding services.
To sign your pooch up visit: www.poochhotel.com.