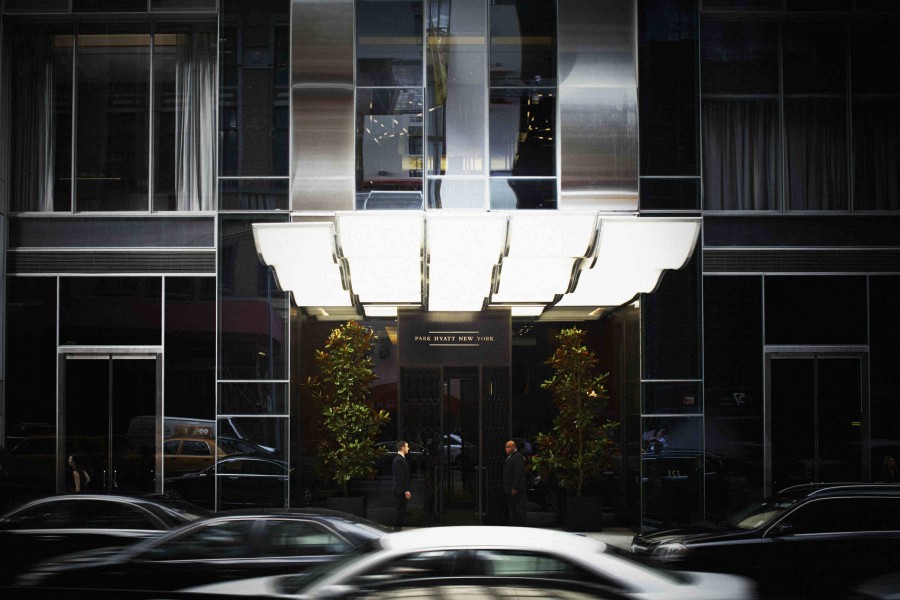 Park Hyatt New York has opened their flagship hotel in the heart of Midtown Manhattan. The hotel is located in a prime location at 153 West 57th Street between Sixth and Seventh Avenues, which is within walking distance to Central Park and across the street from historic Carnegie Hall.
Park Hyatt New York features 210 luxurious guestrooms, including 92 premier suites, all with floor-to-ceiling windows. The hotel is nestled within the first 25 floors of the iconic, 90-story One57 skyscraper, designed by Pritzker Prize-winning architect Christian de Portzamparc. At 475 square feet, the standard rooms at Park Hyatt New York are among the largest in New York City and the majority of the hotel's deluxe rooms span 530 square feet. Nightly rates for a standard room currently range from $795 to $1,295.
"The opening of Park Hyatt New York marks a significant milestone for the Park Hyatt brand, giving it representation in a key market and boosting the brand's global visibility. It introduces a new way of defining and delivering luxury for both guests and locals," said Katherine Melchior Ray, Vice President of Luxury Brands for Hyatt. "We dug deep into consumer insights to see what today's luxury travelers want and need, and we know that in addition to luxurious accommodations, culinary expertise, and high-quality service, they also want a personalized experience. We believe that Park Hyatt New York delivers this through locally authentic relationships and programs that will redefine the standard for luxury in New York City."
The hotel is working with Carnegie Hall, Museum of Modern Art (MoMA), the Central Park Conservancy and Sotheby's, among others, to offer its guests personalized, culturally authentic New York experiences entirely unique to the hotel. Art enthusiasts will enjoy a collection of 350 gallery-worthy artworks from Ellsworth Kelly, Rob Fischer, and Robert Longo, among others, with at least 10 pieces designed specifically for the hotel. Park Hyatt New York is also the only hotel worldwide to offer Tubereuse 40 bath amenities by Le Labo Fragrances, a fragrance exclusively blended for the hotel.
World-renowned interior design firm, Yabu Pushelberg, created the vision for Park Hyatt New York's interior design, which was inspired by New York's most illustrious Upper East Side homes. The hotel's design captures the energy and vibrancy of the city, utilizing signature elements tastefully layered with modern materials and furnishings. The firm curated intimate public and personal areas filled with art and custom furnishings.
Executive Chef Sebastien Archambault leads Park Hyatt New York's culinary operations, including the dining experiences in the restaurant, The Back Room at One57, The Living Room, and the hotel's event spaces. Each venue is designed to become a destination in its own right for culinary-savvy New Yorkers, as well as hotel guests. The stylish, inviting 70-seat Living Room features a bar that overlooks historic Carnegie Hall and leads guests to The Back Room at One57, an American grill that seats 96 diners and opened August 25th. Modern and sophisticated, the menu features simple yet elegant preparations of the highest quality meats, seafood.
To learn more and visit: http://newyork.park.hyatt.com