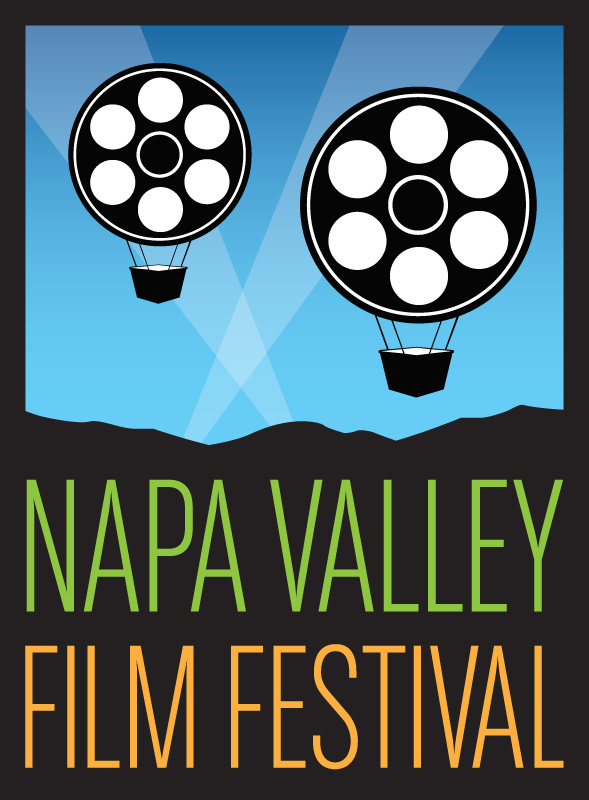 The 4th annual Napa Valley Film Festival is coming this November 12th through the 16th. The 2014 Festival will screen 22 feature films in competition.
"Our thoughts are with everyone in the Napa Valley who have suffered losses from the recent earthquake," said Co-Founder/Artistic Director Marc Lhormer. "We are proud to be part of a community that rallies in support of each other in such a generous and big hearted way. As they say in the business, the show must go on."
"This is an exceptionally strong year for both the Narrative and Documentary competition programs," said Program Director Herb Stratford.  "These filmmakers have created new works that provoke, inspire, educate and entertain. They are the heart of our program each year, which includes more than 100 new independent films and advance studio screenings, and we are excited to announce their participation in the festival."
NARRATIVE COMPETITION SECTION
Films in the Narrative competition section feature actors Anne Hathaway, Billie Joe Armstrong, Elizabeth Banks, Tate Donovan, Rachael Harris, Zoe Kravitz, Stephen Lang, Leighton Meester, Debra Messing, Dev Patel, Kyra Sedgwick, Chloe Sevigny and Paul Wesley, among others. The 12 films selected include:
Thank You A Lot – Music agent and manager Jack Hand has a bad reputation and an even worse track record. He has only two clients left: an indie band on the verge of a breakup and a part-time hip-hop artist. Jack's future hinges on signing the one person he is barely on speaking terms with — his estranged father, a respected and reclusive country singer/songwriter.
East Side Sushi – Juana's work – preparing fruit for the family's sidewalk cart – is steady, but hardly her life's calling. Despite the objections and concerns of her family, Juana decides to pursue her dream of becoming an expert sushi chef, to go where her heart tells her, not where she is expected to be.
Fall To Rise –Principal dancer Lauren Drake is beautiful, talented and famous.  When Lauren is released from her company after being sidelined by an injury, she quickly becomes frustrated with her new domestic lifestyle. At a performance by another dance company, she meets and teams up with Des, a former dancer who is also eager to have a second chance in the dance world.
Little Accidents – In a small West Virginia town reeling from a recent tragic accident in the local mine, a fresh unfortunate incident in the woods leaves a young boy dead. Meanwhile Owen, an injured miner struggling to adjust to his new life aboveground, joins the search for the first boy who is presumed lost in the woods.
Like Sunday, Like Rain – Reggie Kipper is a sweet, awkward cello prodigy, a composer and overall genius. He's about to graduate from high school and enroll at MIT — and he's only twelve years old. Eleanor Fallon is a 23-year old struggling musician who meets Reggie when she is hired to be his au pair, and the unlikely duo embarks on a summer adventure that neither of them ever expected.
Sun Belt Express – Allen King, a man living on the Arizona/Mexico border, finds out what his breaking point is when his ex-wife demands money, and his job teaching at a college south of the border evaporates. Allen then finds a unique way to supplant his income by transporting illegal aliens in the trunk of his car.
Amira and Sam – Sam is an army veteran struggling to assimilate into normal life stateside. He works a variety of odd jobs, tries his hand at stand-up comedy, and is recruited by his cousin into some shady investment dealings. Sam's already complicated life is made more so by Amira, an Iraqi woman dealing with her own issues who is the daughter of an old army colleague.
Song One – Estranged from her family, Franny returns home when an accident leaves her brother comatose. Retracing his life as an aspiring singer-songwriter, she tracks down his favorite musician, James Forester. Against the backdrop of Brooklyn's music scene, Franny and James develop an unexpected relationship and face the realities of their lives.
The Road Within – Vincent has Tourette Syndrome. When his mother dies, he becomes obsessed with scattering her ashes by the ocean. Too much for his father to handle, Vincent is sent to a residential treatment center in Nevada where he befriends two other "inmates" struggling with their own personal issues.
Kinderwald – Pennsylvania wilderness, 1885. John Linden, a hard-working German immigrant, is making a go of homesteading with his brother's widow and her two young sons. John's visually and spiritually idyllic world is thrown into utter chaos when the two boys go missing while off playing in the woods.
Wildlike – Mackenzie is a fourteen-year-old girl whose father died last year. When her struggling mother checks herself into a recovery center, Mackenzie is sent from their Seattle home to live with her uncle in Alaska. At first he seems a supportive caretaker, but when his infatuation crosses a sexual line, Mackenzie runs away. With no one else to turn to, she shadows a solitary backpacker, Bartlett, a widowed man with scars of his own, into the beauty and danger of America's last frontier.
DOCUMENTARY COMPETITION SECTION
American Native– For years, the legend of the Jackson Whites tribe has been told, passed down from generation to generation of New Jersey suburbanites. While the garish stories and tall tales have never been hard to find, the truth behind them has. Accessing the community is not easy; few outsiders have been able to penetrate the insular walls formed from centuries of discrimination.
Botso -Dr. Botso Korisheli, 91 and still teaching music along with his unique philosophy, has a fascinating and unforgettable life story. Born in the former Soviet State of Georgia, Botso witnessed his father imprisoned under orders from Josef Stalin while his home was taken over by the KGB. Forced to dig ditches for the Soviet army, Botso was then captured by the Germans.
Flying The Feathered Edge – Robert A. "Bob" Hoover, age 92, is considered by many to be our greatest living aviator. Nicknamed "The Pilot's Pilot" by his peers, Bob is largely unknown outside aviation circles despite his staggering array of accomplishments. Following a storied career during WWII as a fighter pilot, Bob continued to serve for years as one of our best test pilots. Mr. Hoover will be in attendance for screenings and Q&As.
Happy Valley – Few sports dynasties in the modern era have had a larger and longer-lasting profile than college football's Penn State and its legendary coach Joe Paterno. State College, Pennsylvania, is in the heart of an area known as Happy Valley, ground zero of a proud football tradition for decades. When the shocking sex abuse scandal of assistant coach Jerry Sandusky rocked that town and college in 2011, the impact was unprecedented.
Havana Curveball –At age 13 and preparing for his Bar Mitzvah, Mica takes to heart his rabbi's injunction to help "heal the world." Mica imagines himself a hero for other kids, and hatches a grand plan to send baseballs, bats and gloves to Cuba. Mica knows only that Cubans are poor and love baseball, and that Cuba "saved" his grandpa's life when he was escaping from Nazi Germany.
States of Grace –Dr. Grace Dammann's life was forever altered when a driver crashed head-on into her car on the Golden Gate Bridge. After a seven-week coma and numerous surgeries, Grace miraculously regained consciousness, with her cognitive abilities almost entirely intact, but her body left shattered and severely disabled.
Underwater Dreams –The epic story of four teenage boys from the Arizona desert who dare to go up against college engineering students from MIT. Inspired by two energetic high school science teachers, the boys build a robot from hardware store parts and enter an underwater robotics competition sponsored by NASA.
An Honest Liar –For as long as there have been magicians and illusionists, there have been doubters and debunkers making sure that the general public doesn't get taken for a ride. One of the greatest illusionists of his era was "The Amazing Randi," who made the shift from magic and escape acts to exposing the frauds who prey on unsuspecting victims.
Compared to What: The Improbable Journey of Barney Frank – Few members of the U.S. Congress have ever been as polarizing and revolutionary as Barney Frank has been over the past 40 years. Compared to What: The Improbable Journey of Barney Frank examines the career, passions and legacy of our first openly gay Congressman. This rare and intimate documentary is entertaining, enlightening and thought-provoking.
#chicagoGirl: The Social Network Takes On A Dictator – In #chicagoGirl, we meet freedom fighters in the streets of Homs and Damascus along with the stateside collection of exiles working to return Syria to a stable and human rights-respecting country. Will 21st century tools of change stand up to guns and violence and terror in the streets?
NARRATIVE FEATURES JURY
Christine Vachon, (Producer, Boys Don't Cry, Hedwig and the Angry Inch, Far From Heaven)
Peter Baxter (Co-founder/Director Slamdance Film Festival)
Dierk Sinderman (Hollywood Foreign Press Association)
Lisa Truitt (Producer, James Cameron's Deepsea Challenge 3D, Mysteries of Egypt)
Don Lewis (Producer; Editor Film Threat)
DOCUMENTARY FEATURES AND SHORTS JURY
Morgan Neville (Twenty Feet From Stardom)
Tiffany Shlain (The Tribe; Connected: An Autobiography About Love, Death & Technology)
Freida Lee Mock (Anita. G-Dog, Maya Lin: A Strong Clear Vision, Return with Honor)
Dan Geller and Dayna Goldfine (Galapagos Affair: Satan Came to Eden, Ballets Russes).
NARRATIVE SHORTS JURY
Joshua Michael Stern (JOBS, Swing Vote, Neverwas)
Ralph Macchio (Actor, The Karate Kid; Director, Across Grace Alley)
Neil Berkeley (Beauty in Embarrassing; Founder BRKL)
ANIMATED SHORTS
Bill Plympton (The King of Indie Animation)
Adam Glick (Amazon Web Services)
Ryan Tudhope (Atomic Fiction)
Visit NapaValleyFilmFest.org or call 707-226-7500.  
Facebook, Twitter, Tumblr, Instagram, YouTube and LinkedIn.