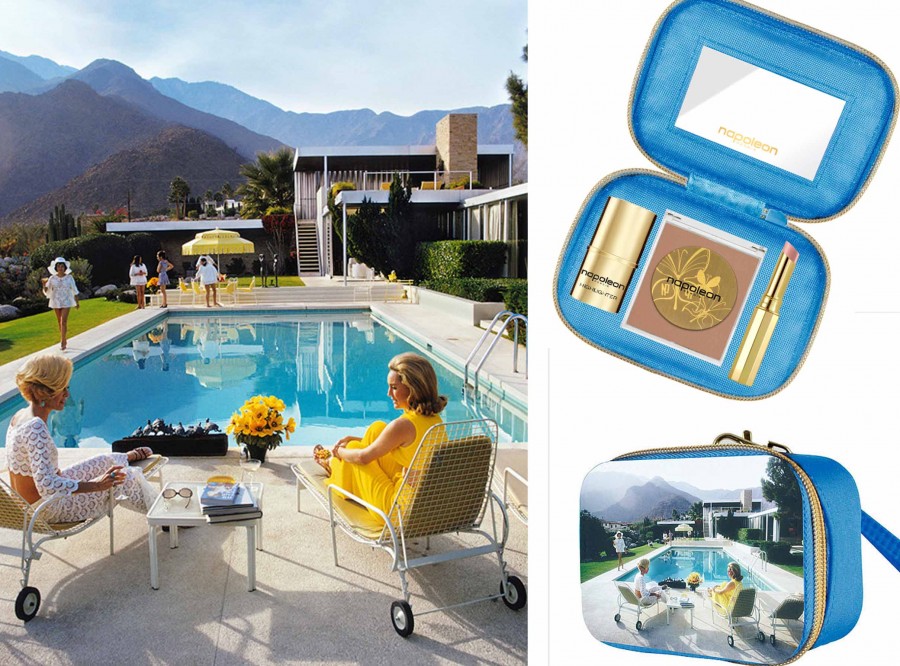 Limited-Edition Slim Aarons Collection is perfect if you are into retro. Check out this Slim Aarons' iconic 'Poolside photo,' which was shot at a Palm Springs home in 1970 designed by famous modernist architect Richard Neutra.
The Napoleon Perdis set Contains:
Highlighter Champagne Days
•Matte Bronze
•Créme Lipstick –Entitled (nude)
How to apply:
For an instant lift and gorgeous glow, swipe Champagne Days across the top of the cheekbones, down the bridge of the nose and cupid's bow. Blend into the skin with fingertips.
The versatility of the Matte Bronze allows for a subtle contour or hint of warmth on the face. The smooth, matte texture and universal shade can be built upon for any complexion.
Coat the lips well with Entitled Crème Lipstick and line last with Lip Pencil Nude Awakening.