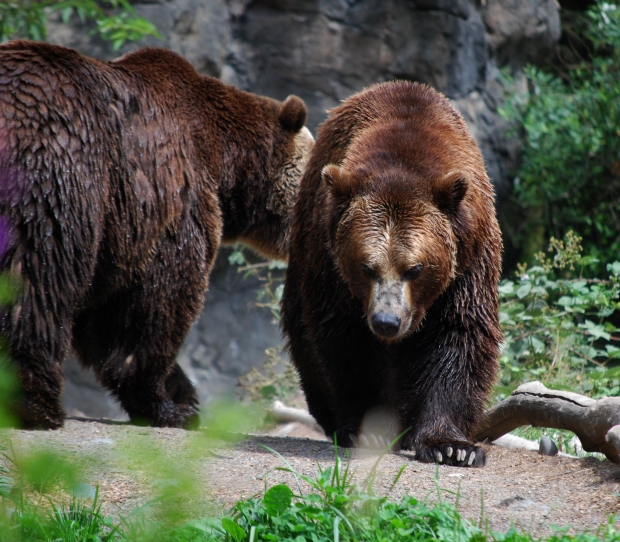 Animals Asia are campaigning for an end to bear bile farming and have been joined in their latest campaign by celebrities pledging their support and they want millions more to pledge via www.bearinthewoods.org. Pledge to save the bears!
The campaign supported by celebrities such as, Vampire Diaries star Ian Somerhalder, Twilight stars Nikki Reed and Kellan Lutz. They are also joined by actors Kristin Bauer van Straten and Alicia Silverstone, musicians Matt Sorum and Peter Northcote, entrepreneur Russell Simmons, chef Simon Bryant and comedians Meshel Laurie and Ben Elton.
In China 10,000 bears in tiny cages face excruciating daily bile extractions with the bile used for traditional medicines. There are a further 2,400 bears in bile farms in Vietnam. Most are Asiatic black bears – better known as moon bears – with many taken from the wild and kept on farms for up to 30 years.
Animals Asia has rescued over 500 bears in China and Vietnam and runs sanctuaries in both countries. Animals Asia also recently took over a bear bile farm in Nanning, China, which it will turn into a sanctuary – demonstrating how farms can have cruelty free futures.
Somerhalder said, "We at the IS Foundation believe we share an interconnected and universally tethered heartbeat with every different vessel of life inhabiting the planet alongside us. Whether roaring with pride, purring at our ankles, slithering through the wild, or swimming in our seas, we carry the utmost respect for all creatures. The practice of bear bile farming is inexcusable, unnecessary and inhumane. I am so proud of the Animals Asia campaign, 'Let a bear sh!t in the woods' for tackling this compassionless practice head on and demonstrating the positive transformation made when a bear bile farm became a sanctuary for these suffering creatures."